The Institutional Money's No. 1 Biotech Stock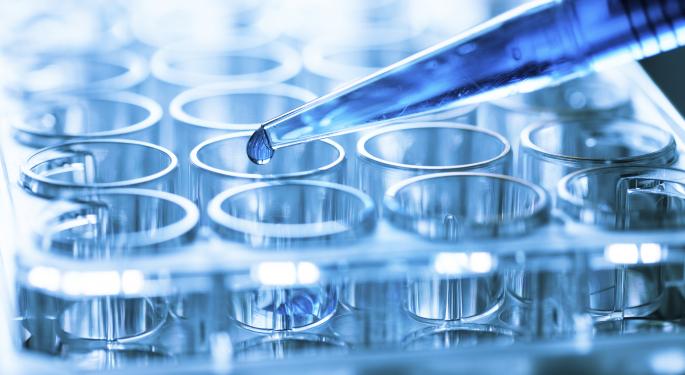 Large institutions have teams of analysts at their disposal. They also have access to corporate and market data that the typical retail investor may not have.
After institutions establish a position in a stock, its next goal is to promote and market the stock to drive interest in an attempt to boost the value of the share price. This is one reason why many analysts make the financial media rounds to tout specific stock names.
Related Link: This Biotech's Earnings Are Sending It Toward New Highs
Lastly, when large institutions acquire large positions in a company's stock, they will do everything to prevent a financial loss in that name. For example, they may have direct communication with the company's board of directors.
Investors who get in at or near the beginning of the institutional investor buying process stand to make a lot of money.
Let's take a look at the chart of Kite Pharma Inc (NASDAQ: KITE) below.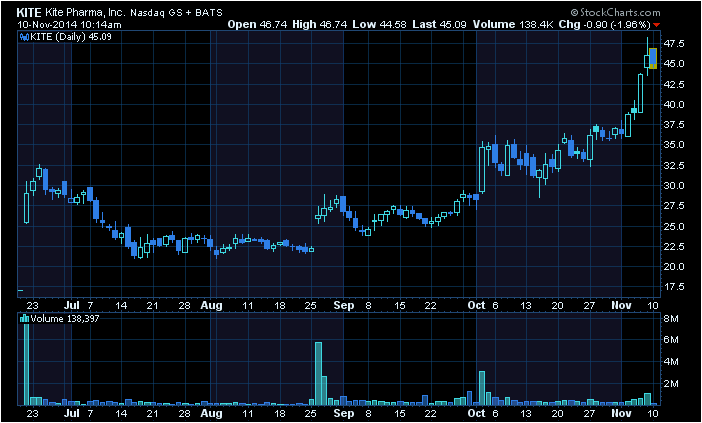 Kite Pharma operates a clinical-stage biopharmaceutical company that focuses on the development and commercialization of novel cancer immunotherapy products.
Quarter over quarter, Kite has seen a big increase in institutional ownership.
Can there be a correlation between big money flow and stock price? In the case of Kite Pharma, it looks like it by looking at the chart above.
Since last quarter Kite has rallied from a low of around $21 per share to a recent high of almost $48.
Kite Pharma closed Monday at $42.86.
Stocks considered in this review were confined to those more than $5 per share that traded at least 500,000 shares a day based on a 90-day average.
Posted in: Long Ideas Health Care Technicals Trading Ideas General Best of Benzinga