Reggie Middleton Talks Bitcoin's Future And Why Google Is Preferred Over Apple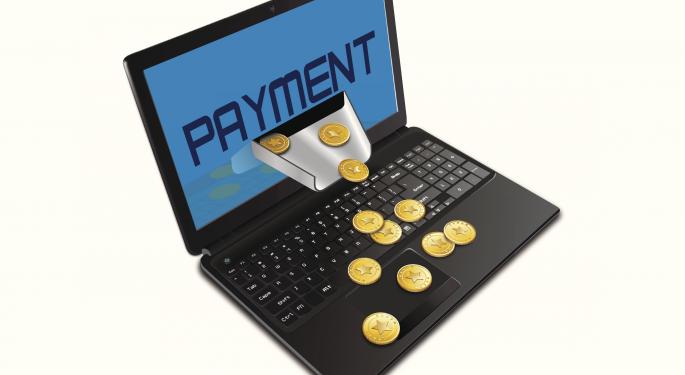 Reggie Middleton is the founder and editor of the Boom Bust Blog. According to Middleton's blog, he "is an entrepreneurial investor who guides a small team of independent analysts to uncover truths, seldom if, ever published in the mainstream media or Wall Street analyst reports."
Middelton was a guest on Benzinga's #PreMarket Prep on June 3 to talk about Bitcoin, and why he is bullish on Google (NASDAQ: GOOG)(NASDAQ: GOOGL), but not Apple (NASDAQ: AAPL).
Middelton pays particularly close attention to the Bitcoin protocol. He notes that most people are not aware that the Bitcoin currency can be programmed, just like any other application.
"What I have decided to do was create a company that specializes in programming the currency to make 'smart contracts,'" Middelton said to begin the conversation on the digital currency.
Related Link: Doug Kass Explains Why His Bearish Case Remains Justified
A smart wallet allows individuals to design and create a smart contract for a wide variety of applications. This includes trading stocks, options, bonds, commodities and other financial instruments, in addition to advanced merchant transactions such as international trade, shipping and commerce.
Middelton is a believer in the long-term success of Bitcoin.
"Bitcoin is backed by math. The fiat currency, such as the U.S. dollar, is backed by the full faith of the government. And you have to believe in that government in order for that backing to be true."
The belief in governments historically comes and goes, Middleton explained, especially looking back to the demise of global empires over the centuries.
A digital currency like Bitcoin can be programmed to satisfy very detailed contracts between individuals and a business. A continued wide-spread acceptance of digital currencies has the potential to radically change a business transaction.
"That takes the middle-man out of the equation," said Middleton. "The biggest middle-men today are the banks. The banks stand in between people and their money."
Middleton argued that by taking the banks out of a transaction, such as purchasing a car, users of money and businesses benefit from an extreme boost in efficiency.
He added his belief that the majority of people don't grasp the potential benefits of a digital currency. The Bitcoin protocol and the back-end usage of the digital currency is more important than the actual price of the currency, Middleton said.
Away From Bitcoin - Onto The Stock Market
Middleton said that investors should always be careful, regardless if major indices are at all time-highs or not.
"You should always be careful," Middleton urged. "Whenever there is a time you aren't being careful is a time you are taking undue risk."
Middleton is very bullish on the tech sector because of continued advancements in mobile computing technology, backed by networking and communication advancements.
Middleton specifically highlighted that he is bullish on Google and other companies that are engaged in Google's expansion into other sub-industries such as graphics, self-driving cars and personal wearable technology.
On the other hand, Middleton doesn't share a similar bullish sentiment on Apple. In fact, Middleton claims on his blog that he is the only investor/analyst to publicly and timely call to short Apple at its all-time high and go long Google.
"Google has an extremely rich and clear pipeline," Middleton argued. "But Apple has lost its way. Apple is making very expensive purchases such as the purchase of Beats."
Dr. Dre and other investors involved in Beats will stand to benefit from Apple's multi-billion dollar acquisition, Middleton explained. However, Beats doesn't contribute anything substantial to Apple's pipeline when compared to Google.
"I am at a loss as to what they are doing," Middleton said referring to Apple.
Posted-In: Apple Beats BitcoinLong Ideas Short Ideas Tech Trading Ideas Interview Best of Benzinga
View Comments and Join the Discussion!