Options Outlook For The Week Of June 9: 2013 Bull Vs. 2014 Bear = Fair Fight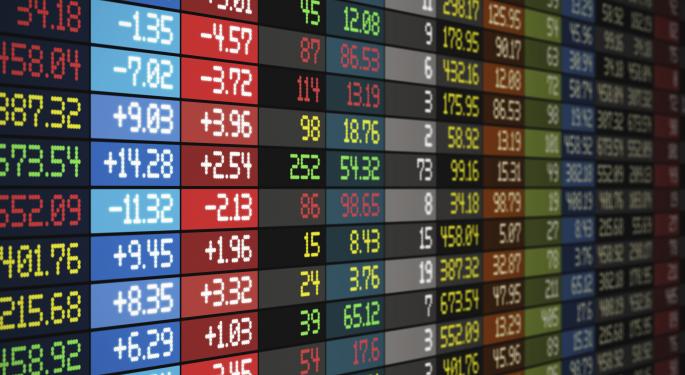 Last week was an important week for traders as the events had the potential to impact trading theses. With eurozone committed to growth and the U.S. recovery still on track, the markets can be traded with more confidence than the prior week.
Traders recently doubted Mario Draghi's commitment to act. Traders also were scared that growth was stalling and that it wasn't the weather's fault.
The fight between the 2013 bull and the 2014 bear rages on, but unlike 2013, this time it's a fair fight -- bears are not scared yet.
Related Link: Has Priceline Already Seen The Top?
Traders should watch for potential pitfalls that could trip these markets:
Bulls may be tempted to book some profits on these rips.
iShares Barclays 20+ Yr Treasury Bond ETF (NYSE: TLT) and Yen are no longer inversely trading with markets tick for tick, but the TNX is. So, it seems that as 10-year rates rise, markets may stall.
Extremely low VIX, currently at a multi-year low, leaves no margin for errors.
There are more calls in VIX than puts, but there are more puts in indices than calls. Traders are still cautious
There is a resurgence of the love for Apple (NASDAQ: AAPL). Most experts now say, "we like Apple here," despite many hating it at $400 per share (pre-split) and again when it fell to $505 per share, but the stock can move markets.
From April 16, half of the NDX move can be attributed to only one stock: Apple. Apple rose 25 percent and it may not have another 25 percent from here, so the NDX will likely need other tickers to step up.
This week: Over the weekend, China import/export and Japan lending, GDP and consumer sentiment data was all released. Bulls will keep pumping the upside potential while the bears remain quiet. The small caps will be key on Monday. Momentum stocks will also be important, as those stocks help gauge the real appetite for risk.
From an options perspective one can do the following:
Continue to profit from collecting premium via selling iron condors. Doing this with leaps can be successful, as well.
It could be profitable to sell credit call spreads with a decent buffer and hedges.
It may be advisable to pick on a few weak-looking tickers such as WellPoint (NYSE: WLP), Zillow (NASDAQ: Z), salesforce (NYSE: CRM) and Las Vegas Sands (NYSE: LVS). These are lotto debit put spread trades where cost is small, but with decent payout.
Check the video below for a recap of this week's options outlook:
Posted in: Long Ideas Short Ideas Previews Options Markets Trading Ideas Best of Benzinga