Drugmakers And Superheroes: Who Are The Avengers?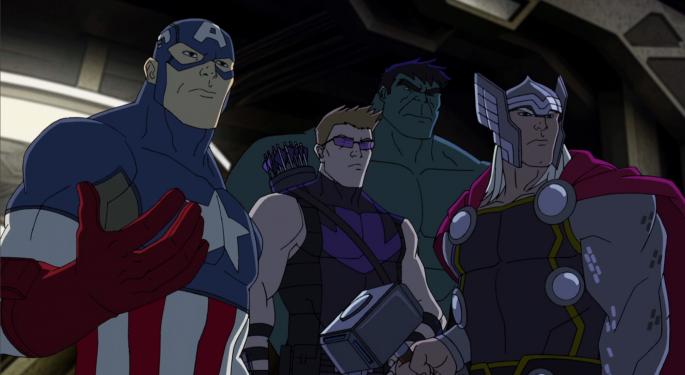 Drug manufacturing has become a lot like Hollywood lately -- they've both become all about blockbusters. After all, it's the big sellers, or the blockbusters, that drug executives and Hollywood alike aspire to develop.
The top 10 best-selling drugs globally, like today's comic book-inspired movies, can't help but impress with it's big numbers.
How big?
Each of the top 10 best-selling drugs in the world closed out more than $5.5 billion in sales last year, according to data provided by EvaluatePharma.
Related: Five Star Biotech Stock Watch: Novavax
Combined, the top 10 turned in $76.38 billion in sales. That's about 60 or 70 Batman sequels.
The top three best-selling drugs are Humira, Enbrel and Remicade. What do all of those drugs have in common? They all treat rheumatoid arthritis and other autoimmune diseases.
Most importantly, which drug manufacturer is the Avengers of the pharmaceutical and biotech world with the greatest team of drugs?
That would be Roche (OTC: RHHBY). Its cancer drug Rituxan came in at number six and right behind Rituxan were Roche's Avastin and Herceptin.
It would certainly appear that Roche's stock has benefited from its all-star drug lineup.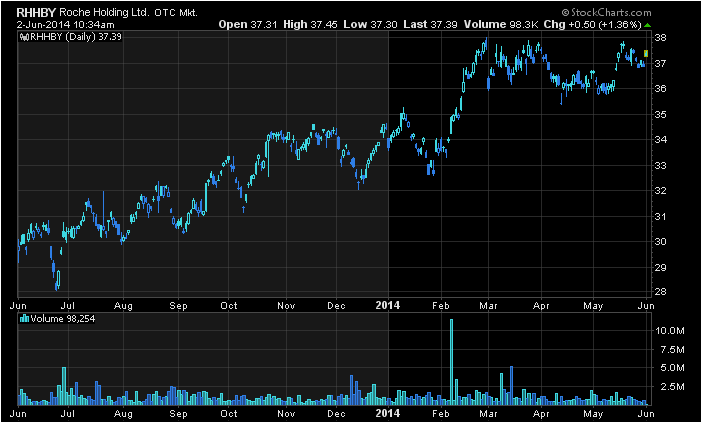 Roche has trended higher all year, continually hitting new highs. That's probably what investors would expect when a company has the drug equivalent of the X-Men in its corner.
The stock over the last few months has repeatedly stalled at around $38. A solid move above that level, preferably on increased volume, should mean the stock is taking another leg higher.
The stock closed Friday at $36.89 and has traded higher about 1.7 percent in a weak market on Monday.
Tags: Roche The Avengers
Posted in: Long Ideas Health Care Trading Ideas General Best of Benzinga