7 Stocks To Watch Ahead Of Lockup Expirations And PDUFA Dates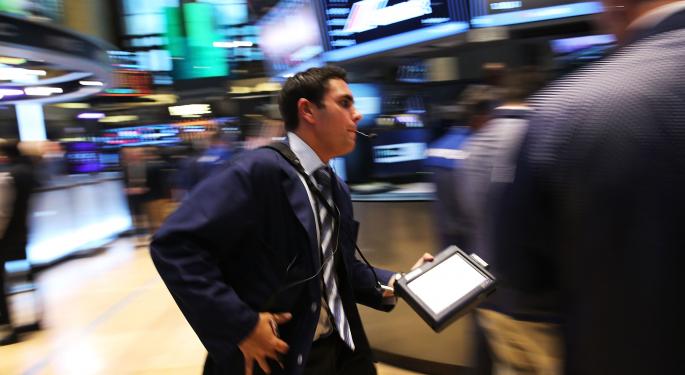 Ubiquitous social media site Twitter (NYSE: TWTR) priced its much-anticipated IPO on November 7, 2013.
The stock was subsequently subject to a lockup period for the next six months, during which certain early investors were prohibited from selling their shares.
The lockup expired on May 6, and the stock fell more than 17 percent that day amid very heavy selling.
This is not an uncommon event, and it is no secret that taking a bearish position ahead of lockup expirations can be very profitable. With this in mind, we take a look at some of the expirations scheduled for the week of May 19.
On Tuesday, there are two IPO lockup expirations -- Evogene (NYSE: EVGN) and Navigator Holdings (NYSE: NVGS). A company called 500.com (NYSE: WBAI) has its lockup expiration on Wednesday.
All three of these companies went public this past November.
Evogene is a plant genomics company, that focuses on enhancing seed traits to improve crop performance and agricultural productivity. Evogene has a market capitalization of $415 million, and the stock has fallen a little less than 16 percent in 2014.
Related: FireEye To Repeat Twitter Lock-Up?
Navigator Holdings is a $1.4 billion owner and operator of handysized liquefied natural gas carriers. The holding company has a fleet of 30 semi or fully-refrigerated liquefied gas carriers, and the stock is sensitive to changes in international rates for transporting petroleum gas and other petrochemical products.
In recent news, Morgan Stanley raised its price target on the stock to $24.50 at the end of April. The stock, however, has already surpassed this level and closed at $25.35 on Friday.
500.com operates a Chinese online sports lottery service. The company provides an integrated suite of online lottery services, information and user tools and virtual community venues to its users. Although the stock has risen since its IPO, shares are down around 12 percent in 2014. 500.com currently has a market cap of $1.71 billion.
The lockups for three other noteworthy companies are also expiring on Wednesday. These are Oxford Immunotec Global (NASDAQ: OXFD), Sungy Mobile (NASDAQ: GOMO) and Vince Holdings (NYSE: VNCE).
All three of these names have logged poor performance in 2014. Oxford shares have lost around six percent, Sungy Mobile is down 30 percent and Vince Holding has shed 15 percent. Heading into their respective lockup expirations on Wednesday, continued poor performance is very likely.
Another stock that traders may want to keep an eye on this week is Durata Therapeutics (NASDAQ: DRTX). The FDA is expected to make an approval decision on the company's investigational drug, Dalvance, for the treatment of adult patients with acute bacterial skin and skin structure infections (ABSSSI) caused by susceptible Gram-positive bacteria.
The outlook for this Prescription Drug User Fee Act (PDUFA) decision is very positive. On March 31, Durata Therapeutics announced the FDA Anti-Infective Drugs Advisory Committee unanimously that the company has provided substantial evidence of the safety and effectiveness of Dalvance.
The FDA's May 26 action date comes under priority review, which means the drug is being fast-tracked through the approval process -- also a good sign.
"We are pleased with the positive outcome of today's Advisory Committee meeting, and the confidence that was expressed regarding the safety and effectiveness of Dalvance," said Paul R. Edick, Durata Therapeutics Chief Executive Officer at the time.
"If approved by the FDA, Dalvance would be the first once-weekly antibiotic for ABSSSI" he added, "providing an alternative to current once- or twice-daily treatments. We look forward to continuing to work with the FDA on its evaluation of our product."
Heading into this critical decision, investors have been loading up on the shares. The stock is currently trading roughly six percent below its 52-week high, and has jumped almost 26 percent in the last month alone. Look for this name to continue to rise this week on positive expectations for the company's upcoming PDUFA date.
Posted-In: energy healthcareLong Ideas News Short Ideas Technicals FDA Trading Ideas Best of Benzinga
View Comments and Join the Discussion!