All Shortable Shares Of Twitter In Use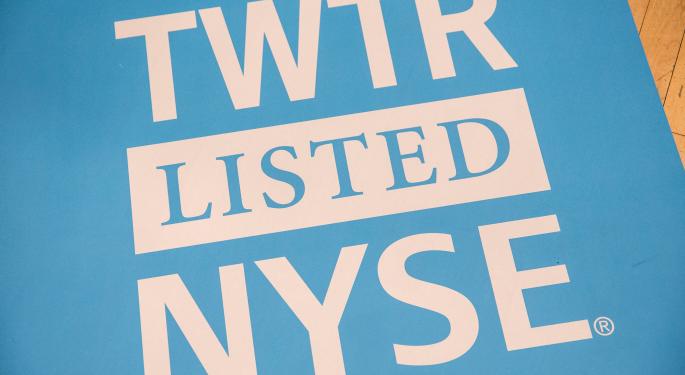 It is no secret that Twitter (NYSE: TWTR) has been one of the worst performing stocks over the past few trading sessions.
In an exclusive interview with Benzinga, Karl Loomes of SunGard's Astec Analytics discussed the change in short interest for the issue.
Astec Analytics measures real time security lending, which serves as a proxy for short interest.
Loomes started by stating that, "borrowing has been steadily increasing since Twitter has been listed." The volume of this borrowing has picked up a significant amount of steam since the start of the month.
Utilization is the percentage of shares available to borrow that are already being used. Astec Analytics measures utilization for the stock to be 100 percent. The bull and bear indications of this data are laid out below.
Related: Twitter Hit Hard Amid Insider Sales, Lock-Up Expiration
The bull case is that investors who want to short the stock are unable to at this time, meaning they cannot drive the price lower. In addition, for more supply to become available, funds would need to start picking up shares of the company, subsequently driving the price higher.
The bear case for this data is the strength of demand to borrow shares. Since the beginning of the month, the cost to borrow has risen by 800 percent, and with utilization at 100 percent, it is likely investors want to borrow even more shares to short.
Another takeaway of this data is that shorts have not started covering their positions yet. If the share price moves sideways or starts to rise, it is not unreasonable that many shorts will start to take profits.
Shares of the company are trading at $31.60, down almost 20 percent on the week.
Posted-In: Astec Analytics Karl Loomes SunGardLong Ideas Short Ideas Trading Ideas Interview Best of Benzinga
View Comments and Join the Discussion!