Natural Resource Stocks For Income, Value And Growth Investors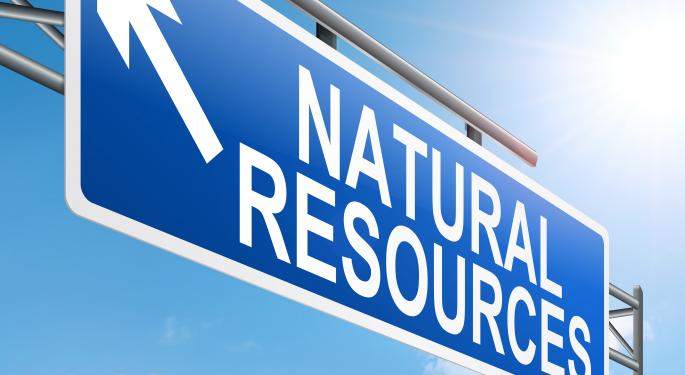 Both the Dow Jones Industrial Average and the Standard & Poor's 500 Index are down in recent market action, prompting speculation that a correction is coming.
If a downturn does ensue, income, value and growth investors should take that event as an opportunity to buy stocks in the natural resource sector; stocks such as BP PLC (NYSE: BP), BHP Billiton (NYSE: BHP) and others at a discount for long term gains.
For income investors, it does not get much better than BP PLC or BHP Billiton.
At present, the average dividend yield for a member of the Standard & Poor's 500 Index is under two percent. The dividend yield for BP, the second largest oil company in Europe, is 4.77 percent. BHP Billiton, the world's largest natural resources firm, has a dividend yield of 3.37 percent. Both have a history of dividend growth to reward long term investors.
Related: 3 Reasons Family Offices Should Crowdfund 
Goldcorp (NYSE: GG), the world's largest gold company, has a great deal of appeal to value investors. It is selling under book value. Not only that, it is much more cheaply priced than many other precious metal firms. Increasing the appeal of Goldcorp is a low level of debt and high dividend yield of 2.53 percent.
Growth investors, meanwhile, should be pleased with the prospects of Premium Exploration (OTC: PMMEF) and Mondial Ventures (OTC: MNVN).
Both are very promising small caps operating in North America, a feature for which investors are willing to pay a premium. It is a dangerous world for natural resource businesses, which makes the United States very alluring for investors. Premium Exploration is a gold company with valuable holdings in Idaho -- while Mondial Ventures operates in the legendary oil country of Texas.
Small caps like these are where growth investors need to be in natural resources, as the high growth days for larger entities such as BHP Billiton and BP PLC are long gone.
If a correction is coming, then the natural resources sector will be attractive. Growth from China, India and other countries is increasing the demand for oil, gold and other commodities. China and India are the two biggest buyers of gold. For many products, China is the largest consumer on the planet.
Given those and other factors, long-term investors should be pleased by the returns from BP PLC, Premium Exploration, BHP Billiton, Mondial Ventures, and others in the natural resources group.
View Comments and Join the Discussion!
Posted-In: Long Ideas News Dividends Emerging Markets Small Cap Analysis Commodities Global Economics Best of Benzinga