Stocks Should Pay You To Be The Owner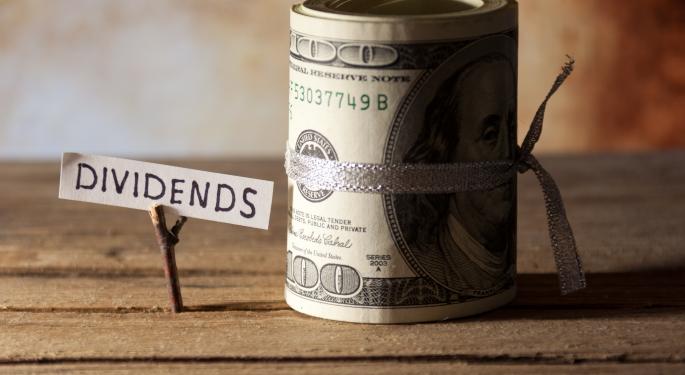 Dom Einhorn, Founder of Born2Invest, likes to say that you should always be paid to own an investment. For stocks, that means that it must pay a dividend.
When owning equities such as Apple (NASDAQ: AAPL), Coca-Cola (NYSE: KO), and Peabody Energy (NYSE: BTU) long term investors profit from history, the future, and the very essence of the stock market itself.
According to legendary investor Jack Bogle, founder of the Vanguard mutual fund family, more than 45 percent of the historical return of an equity has been from the dividend component.
See also: For Retail Gains Go East Young Investor
If a stock does not pay a dividend like Apple, Coca-Cola, Peabody Energy, and others do, investors are denying themselves of almost half the returns that have accrued over history.
That is obviously a major factor in why investors should be paid to own a stock!
Many companies such as Coca-Cola have a tradition of increasing the dividend. Coca-Cola is a "Dividend Aristocrat," which means it has raised the dividend amount annually for more than 25 years.
With a history like that, shareholders of Coca-Cola are pretty much assured that the dividend amount will continue to grow into the future. Basically, shareholders get a raise every year just for owning the stock of a company that increases the dividend amount annually.
The essence of the stock market is that the prices of shares move up and down.
For the patient and opportunistic, that can result in buying stocks or exchange traded funds (ETFs) that pay dividends when the share price falls, which results in a higher yield. If the company is like Coca-Cola and has a history of increasing the dividend, that can result in a portfolio of very high yielding stocks that were bought at a discount due to the vagaries of Wall Street.
There is no reason not to buy dividend stocks and every reason why investors should.
Dividend stocks put history, the future, and the volatility of the stock market on the side of the long term investor. There are dividend-paying ETFs such as iShares Select Dividend (NYSE: DVY) and Vanguard High Dividend ETF (NYSE: VYM) for those who prefer these securities. Whatever the stock or the ETF, it should have a dividend that pays the investor to be the owner!
View Comments and Join the Discussion!
Posted-In: Apple Born2Invest Coca-cola dividends Dom EinhornLong Ideas Dividends Trading Ideas Best of Benzinga