How Tim Melvin Wins Big By Investing In 'Safe And Cheap' Stocks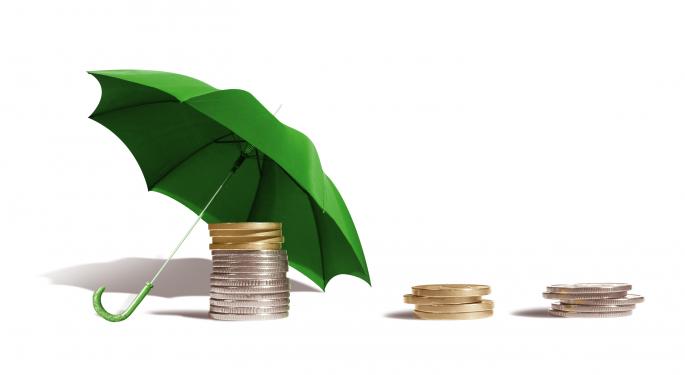 Does it pay to play it safe?
That depends on the strategy. Veteran investor Tim Melvin has been investing in safe and cheap stocks for several years. His results have been very impressive, especially after bringing his wealth of knowledge to Marketfy.
Melvin has a lot of products on Marketfy, including the Deep Value Letter and Banking On Profit.
"A typical pick in the banking portfolio is Magyar Bancorp (NASDAQ: MGYR)," Melvin told Benzinga. "It's just a little bank -- it's [got] a $46 million market cap, and it was a hell of a lot smaller than that when we bought it. We bought it back in July."
Not long after, the stock jumped 50 percent.
"The most recent one is Star Bulk (NASDAQ: SBLK)," said Melvin. "The stock was trading at half of book value. The shipping business was not a loved business at the time."
Melvin said that he saw private equity firms "sniffing around" the shipping industry during the early months of 2013. He believed this was a good sign that the worst was about to be over.
Related: The Rigors Of Doing Nothing Can Stuff Your Wallet
After that, Star Bulk Carriers came out with a "blowout earnings report" and was up roughly 30 percent. The stock jumped from half of book value to a little
over
book value. It is currently up more than 16 percent year-to-date.
Melvin sold it for a 95 percent gain in less than six months.
Similarly, he bought Century Casinos (NASDAQ: CNTY) at about 60 percent of book value. Melvin sold it in a very short period of time for a gain of roughly 70 percent.
"We've got a lot of stocks that are up 40 or 50 percent in all the portfolios," said Melvin. "Again, we just started all this in July."
The Simple Truth
Melvin's strategy isn't rocket science.
"The simple truth is that when you buy safe and cheap stocks, the bad news is priced in," he said. "Nobody expects anything from these companies. So when something good does happen, they tend to fly up pretty fast."
Gencor Industries (NASDAQ: GENC) is another example of how Melvin used this strategy to win big.
"[That] stock is up 55 percent in less than a year," said Melvin. "They were trading for less than net cash. All the bad news was priced into that and more. First sniff of good news and the stock takes off."
In general, Melvin tends to have a very patient holding period for his investments.
"Unless something goes horribly wrong with the business or the finances of the company, I'm gonna hold that stock until I can sell it for fair value -- however long that takes," he said.
Takeover Wave
Melvin is also a fan of local, small banks that meet the "safe and cheap" criteria.
"There's a takeover wave going through the industry," he said. "Small banks cannot keep up with the compliance and regulatory environment and costs. There is no organic growth in the banking system, so you've got a lot of enthusiastic buyers. To the smaller regionals, the only path to growth is going to be to buy some of these little, community banks."
Disclosure: At the time of this writing, Louis Bedigian had no position in the equities mentioned in this report.
Posted-In: Banking On Profit Deep Value Letter Tim MelvinLong Ideas Success Stories Trading Ideas Interview General Best of Benzinga
View Comments and Join the Discussion!