3 Of Many Reasons To Buy Stocks 'When You Have the Money'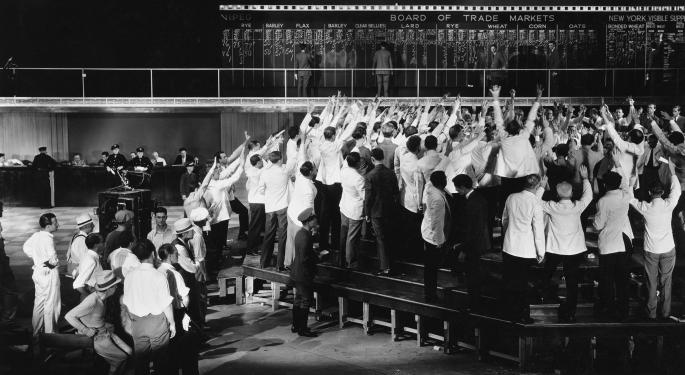 When asked when you should buy stocks, billionaire investor Shelby Davis would always reply, "When you have the money!"
With the S&P's 500 Index at a record high, many are warning that a decline is due. That might happen, or it might not.
It's often better to invest in the collective knowledge and efforts of business leaders and others who are striving for growth.
Warren Buffett wrote about this best at the nadir of The Great Recession in a New York Times op-ed, "Buy American. I am." In that Oct. 16, 2008 piece, Buffett encouraged buying stocks as,"Over the long term, the stock market news will be good. In the 20th century, the United States endured two world wars and other traumatic and expensive military conflicts; the Depression; a dozen or so recessions and financial panics; oil shocks; a flu epidemic; and the resignation of a disgraced president. Yet the Dow rose from 66 to 11,497."
With so many smart, talented people working at publicly-traded companies, it is inevitable that, "Over the long term, the stock market news will be good."
Your investments should always pay you to be the owner.
Related: 3 Reasons To Be Bullish About Luxury Brand Stocks
If an investment is not kicking off money, than owning it is speculating. After all, investing is the act of buying the future income stream of an asset. There is no better holding for doing that than a stock that pays dividends.
Ones such as Coca-Cola (NYSE: KO), ExxonMobil (NYSE: XOM) and Wal-Mart (NYSE: WMT) are known as "Dividend Aristocrats" -- as each has increased the amount of its dividend annually for at least the past 25 years. Is it any wonder that Warren Buffett is a major shareholder of Coca-Cola, ExxonMobil and WalMart?
It is impossible to time the market, so don't even try!
It is far better to continually buy stocks rather than wait for a decline to buy at a cheaper price. The longer you own a stock, the greater the rewards.
As an example, Dividend Aristocrats increase the amount of the dividend annually. Therefore, the shareholders make more in dividend income the longer they own the stock. As for those who try to time the market, Buffett wrote about that too in his New York Times piece.
"The hapless ones bought stocks only when they felt comfort in doing so," he said, "and then proceeded to sell when the headlines made them queasy."
Posted-In: Shelby Davis Warren BuffettLong Ideas Dividends Psychology Media Trading Ideas General Best of Benzinga
View Comments and Join the Discussion!