Learn Big, Earn Big With Small Cap Investing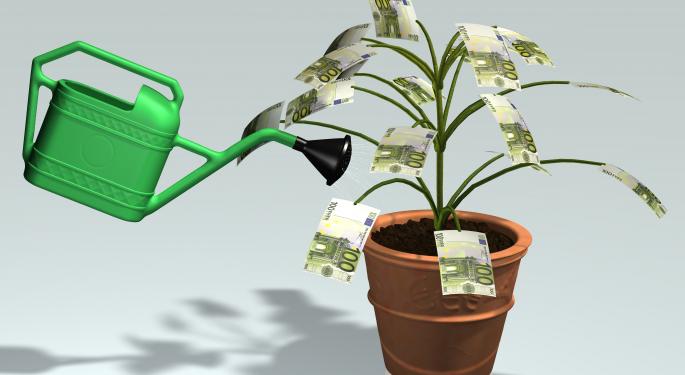 A previous article on Benzinga detailed why Warren Buffett's favorite investment was not a multi-billion stake in a blue chip like American Express (NYSE: AXP), IBM (NYSE: IBM) or Wells Fargo (NYSE: WFC), but the $25 million purchase of See's Candies.
Buffett has stated you learn more from the operation of a small business like See's, which operates a chain of candy stores. According to the most recent Kiplinger's magazine, investors can also earn more while learning more from small cap holdings.
The article by Nellie S. Huang, "The Top Small-Cap Funds," reports that, over the past 15 years, "the Russell 2000 Index of small companies has gained an annualized return of 8.1 percent. That beats Standard & Poor's 500-stock Index of large companies by average of 4.0 percentage points per year."
For individuals, there are many fine small companies you can follow, that will help hone your investing skills.
Like See's, a company it does not have to be publicly traded: it just has to be one of the best at executing its business model. Two of these were mentioned in previous articles on this site: Pay Per Cloud, and TheOfficialBoard.
Related: 3 Reasons To Be Bullish About Food Stocks
Pay Per Cloud goes toe-to-toe with much larger high tech firms, and many times prevails for projects involving cloud computing networks. For the vital due diligence functions, TheOfficialBoard is ideal as it provides information on corporate executives.
There are many smaller firms in interesting and lucrative niches.
A recent Benzinga article reported on the bullish long term outlook for Collector's Universe (NASDAQ: CLCT), which appraises items. SoupMan (OTC: SOUP) is a small cap food company from another piece on Benzinga with celebrity appeal -- as it comes from the classic "Soup Nazi" episode of the legendary "Seinfeld" comedy series. The allure of SoupMan is solidified by its quarterly revenue growth of 39.40 percent, according to Yahoo! Finance.
American Express, IBM and Wells Fargo are great companies. So are many smaller entities such as See's Candies, Pay Per Cloud, SoupMan, TheOfficialBoard and many others. Investors would do well to follow many of these firms, whether publicly traded or not.
As Buffett has clearly demonstrated by his success, there is much to be learned from the sector with the bigger returns, even though the companies are smaller.
Posted-In: Long Ideas News Guidance Small Cap Analysis Psychology Small Cap Events Media Best of Benzinga
View Comments and Join the Discussion!