Why Charlie Sheen's Fourth Engagement Proves The Value Of Investing With Due Diligence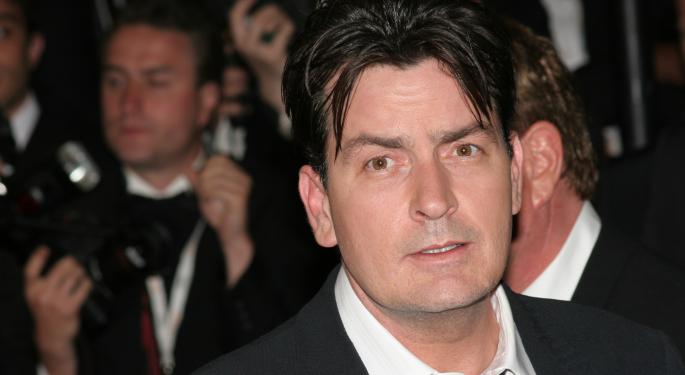 When investing, whether it is emotionally in a relationship or financially in a publicly traded security, there are always high hopes that all will turn out well.
But, as Charlie Sheen's recent engagement to a married porn star proves, it is important to perform thorough research functions, otherwise known as "due diligence." Here are three reasons why it is critical to do due diligence when investing.
The last thing you want when investing is a surprise.
In the current Fortune magazine, columnist Allan Sloan writes that Fiat (OTC: FIATY), with its recent acquisition of Chrysler, has "...taken on a huge risk that few people recognize. A risk that Fiat declined to discuss with me. A risk that I didn't hear a single analyst raise during the company's recent two-hour conference call to discuss its fourth-quarter earnings and its plans for the future." Fiat, according to Sloan, is now encumbered with Chrysler's $5.5 billion pension shortfall and that is not good for the shareholders.
Related: 3 Ways To Profit From Incompetent CEOs
"Surprises" can hurt.
Billionaire hedge fund manager John Paulson lost $468 million investing in Sino Forest (OTC: SNOFF). Research firm Muddy Waters published a report asserting fraud at the company, including that the Chinese forestry company overstated its timber holdings. Paulson was sued for "gross negligence" by an investor for not performing adequate due diligence for "the substantial risks of holding a near-billion-dollar investment in a forestry company based in China." The lawsuit was dismissed on standing grounds, but the point was certainly made about the need for thorough due diligence.
Due diligence does not have to be difficult, just deliberate.
If someone wants to commit fraud, more than likely it is going to happen. That is a costly lesson learned by Caterpillar (NYSE: CAT) when it was forced to write off the $653.4 million acquisition of ERA Mining Machinery after discovering "deliberate, multi-year, coordinated accounting misconduct."
But there are some measures of due diligence that can be very effective that are not difficult to execute. As an example, many publicly traded companies based in China have been proven to be bogus entities. This has created a cottage industry, as there are companies such as Muddy Waters and Glaucus Research that focus on exposing fraudulent firms in China.
For the due diligence needed, Jesper Madigan, a fund manager, in an interview with the American Association of Individual Investors, noted that of the more than 20 publicly traded Chinese companies revealed to be fraudulent, not a single one paid a dividend.
Due diligence there is very easy to perform, and very effective based on Madigan's experience.
There should be nothing but sincere wishes and the best of blessings from all for Charlie Sheen's fourth marriage as hope springs eternal! Like the disclosures for mutual funds state, past performance is not a predictor of future outcomes. But investing in publicly traded securities requires more than just good intentions and wishing for the best long-term returns. Due diligence is needed so that a rewarding outcome is the result!
Posted-In: Allan SloanLong Ideas Short Sellers Entrepreneurship Psychology Crowdsourcing Trading Ideas General Best of Benzinga
View Comments and Join the Discussion!