3 Reasons IdaCorp Is Appealing For Patient Investors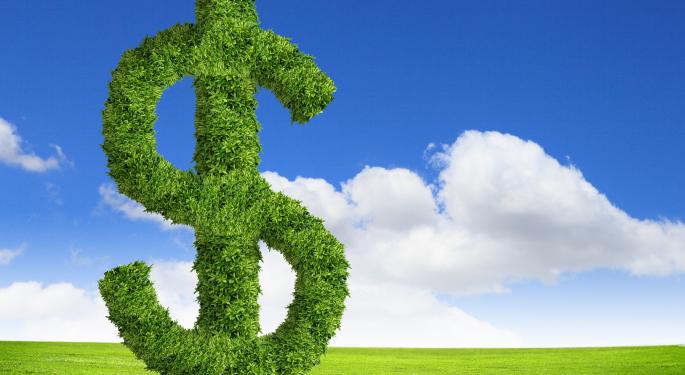 Even though IdaCorp (NYSE: IDA) has a low beta of 0.46, the share price has still moved nearly 25 percent over the last 52 weeks of market action. IdaCorp, a power company based in Boise, is now at its year-high of close to $57.
Here are three reasons for long-term investors to patiently wait for the stock price to drop for IdaCorp and buy for the long term.
Utilities are known for having high dividend yields.
IdaCorp is no different, with one at 3.09 percent. The payout ratio is low enough to easily handle the dividend and increase it. If the share price of IdaCorp drops, then the dividend yield increases by that much more. Its dividend growth rate of 3.94 percent over the past five years is much higher than the industry average of 1.29 percent. The dividend was just increased again.
Related: 3 Reasons To Heed Omar Little's Advice
IdaCorp is a very profitable utility.
The profit margin of IdaCorp is 13.90 percent. For the industry, the average profit margin is 0.02 percent. Some utilities like Potomac Electric and Dynegy have negative profit margins. While not being profitable may work for Amazon due to its high growth, that is not the same for a utility. This is a huge bullish indicator for IdaCorp.
It is increasing its business.
The sales growth rate for IdaCorp is 3.29 percent. For the industry, it is just 1.71 percent. Its profit margin, return-on-investment, and return-on-assets are better than the industry average, so that is a tell that sales growth is expanding operations very effectively and very efficiently.
IdaCorp is up for the last week, month, quarter, six months and year of market action.
With all those bullish signs, why wait to buy? Well, with interest rates rising, utility stocks will traditionally fall as investors leave for fixed income assets. Should that happen and IdaCorp fall, investors should consider buying shares for the long term. The total return should be rewarding based on how well the company is run and how high the dividend may increase in the future.
Posted-In: Amazon dynegy Potomac ElectricLong Ideas Dividends Trading Ideas Best of Benzinga
View Comments and Join the Discussion!