3 Reasons Small-Cap Stocks Will Prosper From The Rise Of The Global Consumer Class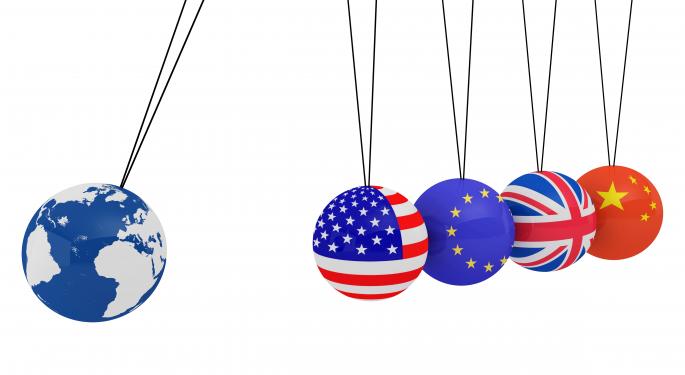 In the years ahead, the rise of the consumer class in emerging nations will power the engine of global economic growth.
That has been reported in focused studies from McKinsey Global Institute to outlooks for energy demand from the International International Energy Agency, and Big Oil firms such as ExxonMobil (NYSE: XOM) and BP (NYSE: BP). Despite this growth ahead, analysts are bearish about future earnings rising for market leaders, such as ExxonMobil, Coca-Cola (NYSE: KO), Campbell Soup (NYSE: CPB), and IBM (NYSE: IBM).
While all are great companies, here are three reasons why small-cap firms in those industries such a Q4 Systems, Mondial Ventures, SoupMan, and High Performance Beverages should grow more due to greater consumer spending.
As with anything in life, the greatest asset of big caps like Campbell Soup, Coca-Cola, ExxonMobil and IBM is their greatest weakness.
For those firms, it is the size. There is much in each company that is appealing to investors (Warren Buffett is a major shareholder of IBM and ExxonMobil), but strong growth is not one. The revenues for small-cap firms will increase more from consumer demand due to the size. As an example, quarterly revenue growth for Q4 Systems is 40 percent in the information technology sector, according to Yahoo Finance. It is 39.40 percent from SoupMan's soup sales. By contrast, quarterly revenue growth is down 1.80 percent for Campbell Soup. It is down 2.60 percent for Coca-Cola. For ExxonMobil, it is off 1.80 percent. IBM's quarterly revenue is falling at a rate of 5.50 percent.
Related: Are Small Caps The Growth Stocks For High Tech?
The next reason is that small-cap firms can meet niche needs in the market resulting from changing consumer taste much more expeditiously.
That is why firms like Coca-Cola are starting to buy growth, rather than generate it as detailed in a previous article on Benzinga. By contrast, High Performance Beverages can go after the lucrative and growing energy and sports drink market. Due the size of the company, it is easier for a High Performance Beverage to exploit a niche opportunity than it is for a Coca-Cola.
The last is that small-cap firms can profit from opportunities that are not rewarding enough for larger firms.
Mondial Ventures, in the oil and natural gas sector, is an excellent example. There was the subject of a recent article in The Wall Street Journal by Daniel Gilbert, "Big Oil Companies Struggle to Justify Soaring Project Costs." Gilbert reported how ExxonMobil, Chevron, and others had spent $120 billion searching the world for oil, only to have declining production. Mondial Ventures does not have to circle the globe like Chevron and ExxonMobil going after "elephant fields," as it operates in the legendary Texas oil and natural gas country.
Increasing consumer demand will result in more need for beverages, energy, soups, information technology and all other products. Campbell Soup, Coca-Cola, ExxonMobil and IBM will do well, as great companies do eventually under all market conditions. But for high growth in the future, rising consumer demand should reward the shareholders of High Performance Beverages, Mondial Ventures, Q4 Systems, SoupMan, and other small caps.
Posted-In: Long Ideas Short Ideas Emerging Markets Commodities Global Economics Markets Trading Ideas Best of Benzinga
View Comments and Join the Discussion!