Knowing How To Invest In Real Estate Stocks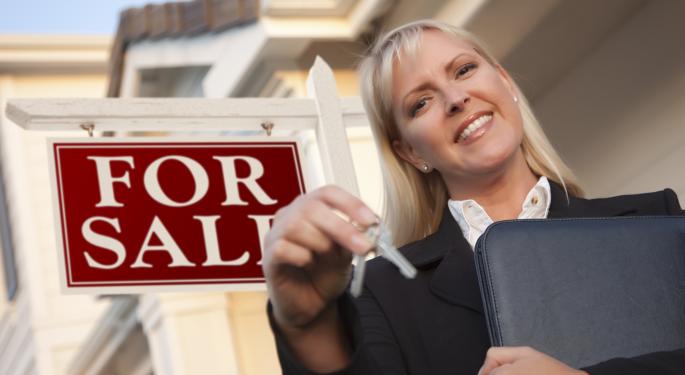 Many articles on Benzinga have detailed the advantages of investing publicly traded companies that are "Dividend Aristocrats," such as Coca-Cola, ExxonMobil, and Wal-Mart rather than real estate. A major reason is that these companies come under the dictum of legendary investor Peter Lynch to "invest in what you know." That means that if you see something selling well at the mall, buy shares of Coca-Cola, ExxonMobil, Wal-Mart or others.
The applies to stocks affected by the real estate market, too.
Currently, urban living is favored. There are many reasons: shorter commutes, the cost of gas, and the vibe of life in a city. Individuals can see this happening. There are other ways to enhance "investing in what you know" to profit from real estate.
Related: 3 Reasons To Trust Dividends More Than Analysts
There is a great housing blog called Dr. Housing Bubble.
It is written by an experienced agent in Southern California. He does a great job of analyzing what is going on in the market. This is a great blog for reinforcing the local knowledge of the individual investor.
Another useful resource is NeighborCity.
Like Dr. Housing Bubble, NeighborCity is based in California, up north in the Bay Area. NeighborCity is a residential real estate information and service company. It rates real-estate agents, which is very useful for investors. That information allows for the comparing and evaluating agents and what they can tell about the local market. In that regard, it is much more useful than Dr. Housing Bubble.
As an example, if more agents are being rated poorly on NeighborCity, that means clients are unhappy, which is the sign of a bear market.
For greater urban living, stocks such as Public Storage (NYSE: PSA) and Avis Budget (NYSE: CAR) allow for investors to profit from seeing more move into the city. Urban dwellers need storage units and motor vehicles to rent, so these are good stocks for going long. If a bear market is detected in an area real estate region after researching NeighborCity, short the local banks in the area. Failing mortgages will soon drag down the share prices (remember The Great Recession, anyone?)
As with all investing, use what you know to profit in real estate, too.
Posted-In: Dr. Housing Bubble NeighborCity Real EstateLong Ideas Short Ideas Economics Trading Ideas Best of Benzinga
View Comments and Join the Discussion!