3 Unique Income Investments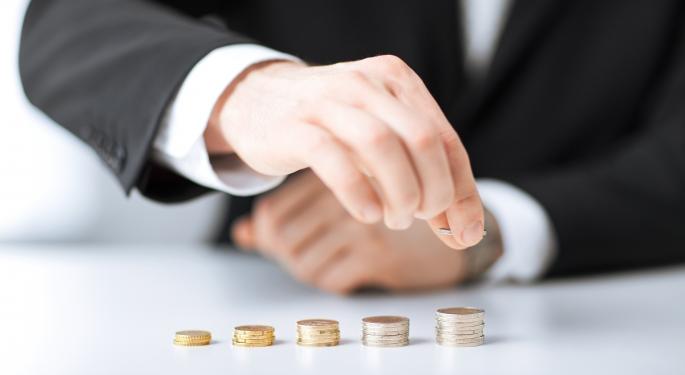 In a low interest rate world, the high yield investment reigns supreme.
As detailed in many previous articles on Benzinga, dividend income is a critical component of investing. Legendary investor John Bogle, founder of the Vanguard Mutual Fund family, claims it has provided well over 40 percent of the historic total return for equities. A unique company in this regard is Medallion Financial Services (NASDAQ: TAXI), which finances taxicab licenses and other commercial businesses.
There is certainly nothing pedestrian about the 6.47 percent yield of Medallion Financial Services. Its profit margin is very high, too. In addition to the dividend yield, Medallion Financial Services provides steady earnings growth. Over the next five years, earnings-per-share growth is projected to be 10 percent. This year, it is 11 percent.
Full Circle Capital (NASDAQ: FULL) has carved out a niche in financing smaller media and communications companies.
Related: 3 Reasons To Trust Dividends More Than Analysts
Its dividend yield is 10.40 percent. That is protected by robust gross and operating margins. Another bullish sign is that insiders have been buying.
Fifth Street Financial (NYSE: FSC) is appealing, as it resembles Green Card Capital in profiting from the entrepreneurial spirit of immigrants and others (with taxicabs, Medallion Financial Services does, too).
Fifth Street Financial invests in restaurants, consumer, and healthcare, among other sectors. Green Card Capital invests in income-producing investment opportunities in proven projects and successful companies in major U.S. cities for a U.S. Green Card. These are lucrative niches ignored by others. Green Card Capital represents high net worth individuals, investors, and others. Fifth Street Financial is publicly traded,so it represents it shareholders.
Both do it very well.
For investors, unique publicly traded companies can be very lucrative. Lucrative niches can be carved out by these firms. The dividend yields from Full Circle Capital, Fifth Street Financial, and Medallion Financial Services add to a rewarding total return.
Posted-In: Long Ideas Dividends Trading Ideas Best of Benzinga
View Comments and Join the Discussion!