3 Heavy Industry Stocks In The US That Will Profit From Greater Consumer Spending In China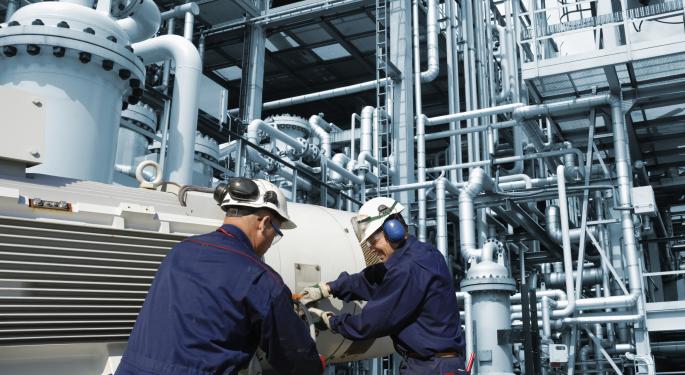 Even though the Chinese government has committed itself to increasing the level of consumer spending in the country, U.S.-based companies in the heavy industry sector such as Boeing (NYSE: BA), Caterpillar (NYSE: CAT), and Cummins (NYSE: CMI) should all prosper.
China wants its economy to evolve from being an export-oriented, factory-based system to one that relies more on consumer spending.
Currently, the consumer sector in China is about half as big as that of the United States as a percentage of the gross domestic product. Beijing has endeavored to increase that, as it will produce a more stable level of economic activity that is not reliant on the health of global export markets. China already has more purchasing power than any other country in the world. In addition, it is the biggest trading partner for nations around the world.
To raise the level of consumer spending in China will require a lot of heavy machinery from the United States.
Related: 3 Reasons Investors Should Applaud The Falling Price Of Oil
That is where Boeing, Caterpillar, and Cummins enter the picture. Each is an industry leader: Boeing with aircraft, Caterpillar with heavy equipment, and Cummins with diesel engines and machinery. More importantly, all are heavily committed to the Chinese market.
Each of these companies has demonstrated its commitment to the Chinese market in very meaningful ways.
Boeing designed the newest version of the 737 twin-engine passenger jet to be ideal for the regional market in China, and other parts of Asia. Both Caterpillar and Cummins have widespread facilities in the People's Republic. As a result, the more the Chinese consumer spends, the more Boeing, Caterpillar, and Cummins, and their shareholders, will prosper over the long term.
Although consumer spending has much to do with the service economy, it takes a lot of heavy equipment and machinery for that to evolve. The transportation sector requires planes from Boeing, truck engines from Cummins, and equipment and machinery from Caterpillar to build the infrastructure. The more that the service sector develops in the world's most populous nation, the more demand there will be for the products and services of Boeing, Caterpillar, and Cummins.
Posted-In: Long Ideas Emerging Markets Commodities Economics Markets Trading Ideas Best of Benzinga
View Comments and Join the Discussion!