An Amazing Show Of Strength For Southwest Airlines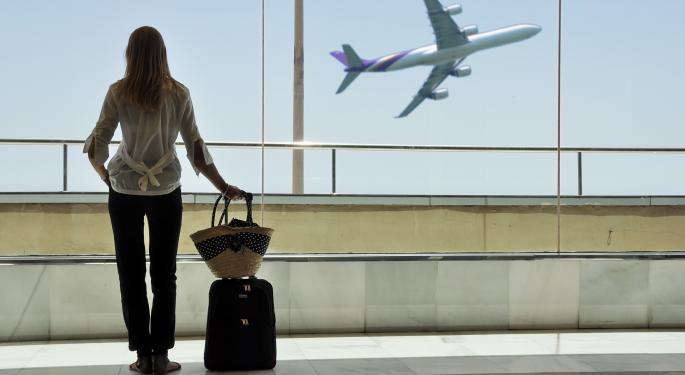 Southwest Airlines (NYSE: LUV) has many distinctions in its sector. It has never filed for bankruptcy. Every year it has been profitable. Unlike Delta, United Continental, and U.S. Airways, when Southwest Airlines adds another company as it did with AirTran, it is done out of strength, not weakness.
But what is truly amazing is that Southwest Airlines has achieved all of that without nickle and diming its passengers as much as possible.
In a recent story from the Wall Street Journal, it was reported how the winter weather was upsetting many travel plans. That is no different for Southwest Airlines. Where Southwest Airlines stands apart is that it does not charge a fee when there is a change made to travel plans.
Related: Are Railroad Stocks The Best Way To Benefit From The Remodeling Boom In The United States?
As reported by Scott McCartney in his WSJ piece, "Airlines collected over $2.7 billion in reservation change/cancellation fees over the past 12 months...Overall, airlines had a net income of $5.3 billion in profits reported for the same period." Revenue from change fees has been rising by double digit amounts, too.
There are two ways to look at this for investors.
Southwest Airlines will draw travelers who are attracted by not having to pay a change fee. That has to include many who travel frequently. From that, Southwest Airlines becomes the carrier of choice (AirTran still charges $150.00 to change). Over the long term, it picks up more passengers who fly more often. Those who book and then change also drive up the seat prices, as the cheaper ones go first.
The other way to look at it is that Southwest has an easy way to increase profits with just a change in policy. According to Yahoo Finance, Southwest Airlines had just over $700 million in net income, on a trailing twelve months basis. It should be able to take that over $1 billion with a change in the cancellation fee policy.
Doing so would not put Southwest at a competitive disadvantage as every other airline has such a fee now. But it might lose some valuable customers who fly the discount carrier due the flexibility emanating from that policy. No matter what happens, it is yet another show of force of Southwest Airlines.
Posted-In: delta U.S. Airways Yahoo Finance Wall Street JournalLong Ideas Economics Media Trading Ideas Best of Benzinga
View Comments and Join the Discussion!