In Praise of Small Cap Oil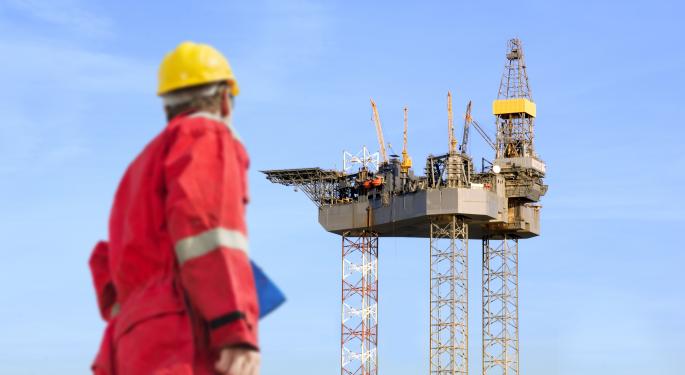 While many articles on this site have endorsed the virtues of investing in major oil companies, such as Chevron (NYSE: CVX), Exxon Mobil (NYSE: XOM) and Royal Dutch Shell (NYSE: RDS-A), a recent piece in The Wall Street Journal by Daniel Gilbert and Justin Scheck revealed why small cap firms such as Octagon 88 Resources (OTC: OCTX) and Americas Petrogas (OTC: APEOF) can be so alluring.
In their excellent article, "Big Oil Companies Struggle to Justify Project Costs," Sheck and Gilbert reported Chevron, ExxonMobil and Royal Dutch Shell had "spent more than $120 billion in 2013 to boost their oil and gas output -- about the same cost in today's dollars as putting a man on the moon. But the three oil giants have little to show for all their big spending. Oil and gas production are down despite combined capital expenses of a half-trillion dollars in the past five years. Each company is expected to report later this week a profit decline for 2013 compared with 2012, even though oil prices are high."
The reason for the high spending and the low rewards was that oil companies of that size need mammoth finds to provide the scale of production necessary for the company.
But that's not the case with Octagon 88, Americas Petrogas and other small cap oil and natural gas concerns. Smaller holdings can be very rewarding. That is a huge advantage for investors.
Related: China Continues Acquiring Foreign Energy Firms 
Another feature: small cap oil and natural gas firms are more attractive takeover targets.
Due to political concerns, it is difficult to acquire a major energy company in another country. That happened to the Chinese with Unocal.  But for smaller firms, there is not the national security concerns.  As a result, there are reports that Chinese interests are checking out Octagon 88.
There should be room in all portfolios for big and small cap oil concerns.
The dividend income from an ExxonMobil or Royal Dutch Shell cannot be topped by a smaller firm.  But the potential growth of an Octagon 88 or Americas Petrogas is far greater than that for a Chevron.
Moreover, that growth comes as a much reduced cost.
Posted-In: Long Ideas News Emerging Markets Small Cap Analysis Technicals Commodities Politics Small Cap Best of Benzinga
View Comments and Join the Discussion!