January 2nd Trading: Always Interesting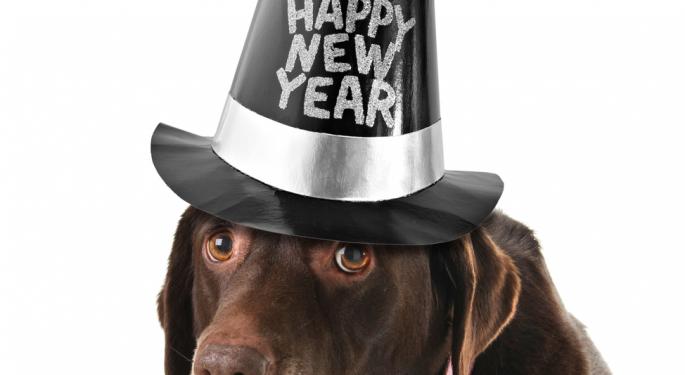 History tells that the first trading session of the year is quite often a scary day for bears -- and a time for bulls to continue the party.
On Jan. 2 last year the Dow opened flat, but climbed more than 300 points (308.25) as blue chips rallied and just about everything else rallied. The S&P 500 climbed 2.52 percent and the Nasdaq gained 3.07 percent.
Looking at the past ten years, the S&P 500 has jumped a tremendous 0.89 percent on the first session of the new year. The risk reward is also promising for bulls. Stocks have on average gained 1.93 percent, but only lost 0.67 percent (2.88 times).
Investors also should take note that stocks have risen each of the past five years for a 1.99 percent average gain.
The following chart summarizes these findings:

2013 has not been an ordinary year, in that the S&P is on track for a 30 percent gain year to date. For this reason, it makes sense to look at how the market has moved in years when there has been 25 percent or greater growth. The statistics range back to 2008.
In years similar to this one, the first of the year has risen an average of 0.51 percent, roughly half the return of the past ten years. However, in only one of eight years has the market lost value on the first session of the year (2004).
The following chart summarizes these findings:
A main reason for the gain? People are in good moods. Just like the Santa Claus rally and final week of the year, equities typically rise (the S&P 500 is up more than three percent over the past two weeks).
So, if you think history is set to repeat itself, load up on some ultra high beta stocks and welcome in the new year!
Posted-In: Jan. 2 trading January trading New Year stock marketsLong Ideas Hot Trading Ideas ETFs Best of Benzinga
View Comments and Join the Discussion!