Are Alternative Energy Stocks Doomed?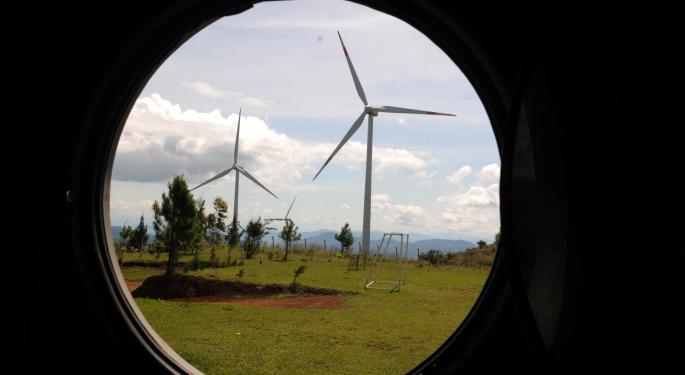 In opening its energy sector to foreign investment, Mexico is dealing another crippling blow to the alternative energy industry.
This move will increase the supply of oil and natural gas, which will decrease the economic viability of sun, wind, and other alternative power sources.
For investors looking to profit from shorting stocks in the sector, JA Solar Holdings (NASDAQ: JASO) and LDK Solar (NYSE: LDK) are both vulnerable. For those looking to go long, Exxon Mobil (NYSE: XOM) is very strong in natural gas, which is expected to increase its market share, according to a recent report from the Department of Energy.
As with so many other publicly-traded companies in the current bull market, both JA Solar and LDK Solar are up for the last year of market action. That makes it easier to make more money for those shorting the stocks. To start with the basics, each is losing money and is loaded with debt.
JA Solar has profit margin of minus 19.70 percent and a debt-to-equity ratio of 0.92. Of that debt, two-thirds of it is short term. That most likely results from lenders refusing to allow for the company to have any debt that is not repaid quickly. That makes sense as sales growth is down more than 12 percent on a quarterly basis.
It is even worse for LDK Solar.
The company has missed debt payments. On a quarterly basis, sales are down more than 50 percent. The return-on-investment and return-on-equity are both negative. Survival for this company is questionable. However, the stock price is up more than 10 percent for the last year.
At present, there is no form of alternative energy even close to replacing fossil fuels as a power source.
With greater oil and natural gas production from North America, due to fracking, and Mexico finally opening up to foreign investment, that situation will remain.
A recent  article in Benzinga reported oil and natural gas stocks should be profitable well into the future, due to increasing demand from around the world. Exxon Mobil is well positioned to benefit from it. The world's largest oil and natural gas company, Exxon Mobil is up more than 8 percent for the last quarter of trading.
Much of that is due to the recent news that legendary investor Warren Buffett is now a shareholder.
That shows the appeal of oil and natural gas stocks, as Buffett is the ultimate long term investor. As a Dividend Aristocrat, Exxon Mobil rewards its shareholders with its history of increasing its dividend payment annually.
For those looking to profit for the long-term in the energy sector, going short on JA Solar and LDK Solar while going long on Exxon Mobil should be rewarding.
Posted-In: Long Ideas News Short Ideas Dividends Dividends Emerging Markets Small Cap Analysis Technicals Best of Benzinga
View Comments and Join the Discussion!