Nokia Wants to Transfer Factory to Microsoft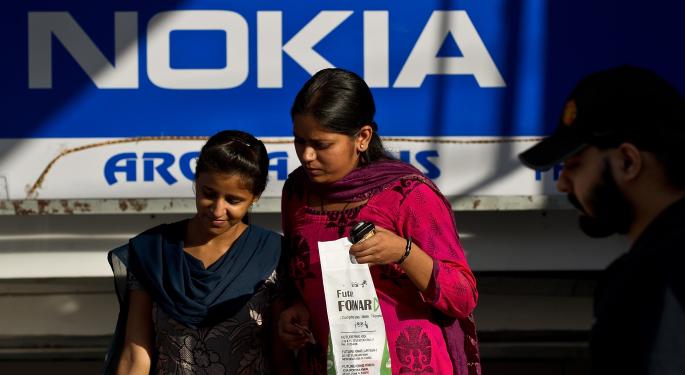 Nokia (NYSE: NOK) is desperate to unload its manufacturing plant in Chennai, India.
How desperate? The phone maker is willing to pay Indian tax authorities $487 million in order to let Microsoft Corp (NASDAQ: MSFT) take over the plant, Bloomberg reported.
The transfer is designed to get Nokia out of a tax dispute with the Indian government and facilitate the transfer of Nokia's smart phone business to Microsoft. As it stands now, the factory is no good to Nokia; it's frozen because of tax dispute.
Nokia reportedly owes the Indian government $342 million in back taxes, so the government has frozen its assets until it can pay.
The plant is part of Nokia's handset unit. News reports indicate Microsoft won't be able to take over the factory until the tax dispute is settled. That might not be until next year because of the slow speed at which Indian courts move.
There's no word on what Microsoft plans to do with the factory after the dispute ends.
News of the transfer deal did not help Nokia's dismal share price at all. Nokia's shares fell by .88 percent or 7¢ in trading on Tuesday. The Finnish smartphone giant is in terrible shape; its year to year revenue growth fell by 18.31 percent in the fiscal year that ended Sept. 30. Microsoft's shares also fell by 1.51 percent or 58¢ on Dec. 10.
Posted-In: Long Ideas News Short Ideas Emerging Markets Politics Psychology Markets Tech
View Comments and Join the Discussion!