Don't Overlook the Feature Phone Business that Nokia Brings to Microsoft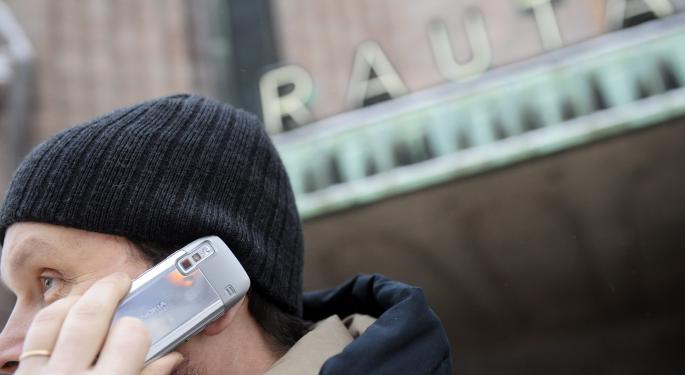 With all of the media attention focused on China Mobile (NYSE: CHL) and a deal with Apple (NASDAQ: AAPL) for the iPhone, investors should not ignore the feature phone franchise that Nokia (NYSE: NOK) brings to Microsoft (NASDAQ: MSFT).
Feature phones are mid-range mobile phones; more advanced than a basic cell phone but not as advanced as smartphones, such as the iPhone.
Nokia is very strong in the feature phone market. It has a far superior position to Apple, which has made a concerted effort to expand its presence. Why would the high tech leader be interested in something less advanced, when it has the iPhone franchise?
Two reasons: feature phones can be more profitable, and they have an attractive market share.
As analyst Tero Kuittinen noted in Forbes last year, "Nokia's $40 feature phones are vastly more profitable than Sony Ericsson's $200 Android models."
There are also more feature phone customers, now and in the future.
According to a McKinsey Global Institute study, there will be one billion more people joining the global consumer class in emerging market nations. Not all live in countries with networks that can support the iPhone. And not all one billion will need all of the capabilities of an iPhone, as feature phones are always improving. And, most important, not all will want to pay five to ten times as much for a smartphone when the cheaper feature phone provides far more than what is needed for basic communications.
In addition to the profits, feature phones serve as a gateway to more advanced Windows products for Microsoft.
One analyst reported the Windows Phone from Microsoft had successfully brought in first-time smartphone buyers upgrading from a feature phone. More than half (52 percent) of Windows Phone users previously owned a feature phone. At present, over half of the population in the United States still use feature phones.
Nokia's feature phone business brings an immediate profit center to Microsoft. It also brings more advanced Windows smartphones to an established customer base. That Apple is trying so hard to attract feature phone users evinces how attractive this market is for even the most advanced high tech company.
Posted-In: communicationsLong Ideas News Emerging Markets Economics Markets Tech Trading Ideas
View Comments and Join the Discussion!