Car Sales Are Up, But Fewer People Are Driving: How Can That Be?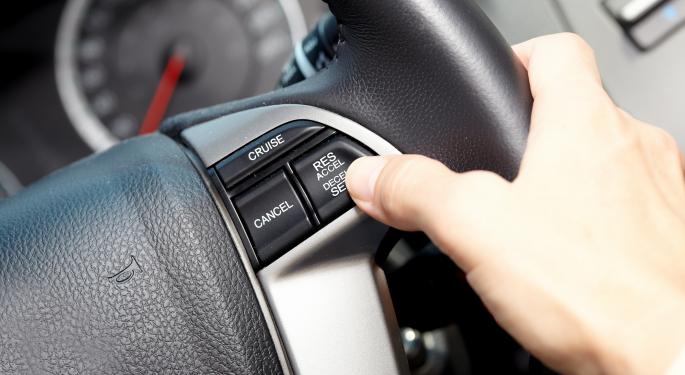 Here's an interesting paradox: U.S. auto sales are up, but Americans are reportedly driving less while relying more on public transportation and bicycles for their daily commutes.
The Wall Street Journal says last month's auto sales were the strongest in more than six years, helped in part by Black Friday promotions.
"We feel good about the direction of the economy and our own momentum," General Motors (NYSE: GM) Vice President Kurt McNeil told the newspaper. "The economy is creating jobs and household wealth. Energy costs are dropping and credit is available and affordable. All of this bodes well for future growth."
Related: Luxury Real Estate Foreclosures Up 61 Percent
But also this week came a new report from a consumer advocacy firm, the U.S. Public Interest Research Group (U.S. PIRG) – that says more residents of the nation's urbanized areas are transitioning away from cars.
"There is a shift away from driving," Phineas Baxandall, senior analyst for U.S. PIRG 's Education Fund, said in a press statement. "The cities in this report are home to most of America's population and are engines of the economy. Policy leaders need to wake up and realize the driving boom is over. Instead of expanding new highways, our government leaders should focus on investing in public transit and biking for the future."
So which set of figures is correct? Both, says Alec Gutierrez, a senior analyst at Kelley Blue Book. New vehicle sales are strong, he tells Benzinga, thanks to the economic recovery unleashing pent-up consumer demand.
"A lot of the sales today are coming from those folks that delayed a purchase over the past four or five years," he adds. "We saw auto sales hit a close-to-30-year-low in 2009, (when) only 10.5 million cars were sold. And we've been ramping up slowly since then."
Gutierrez also points out that sales of basic transporation cars, "your Carollas and Civics, those segments have largely flattened out" – while much of the overall sales growth is coming from full-sized pickup trucks used in new home construction, as well crossover SUVs like the Honda (NYSE: HMC) CR-V and Toyota's (NYSE: TM) RAV4.
Kelley Blue Book expects there to be just over 15.6 million new car sales in the U.S. this year, and around 16.3 million in 2014. But at some point in the next several years, Gutierrez says, new car sales will reach an equilibrium.
"It's not as though this growth pattern that we're on is going to play itself out indefinitely." he adds. "We've seen that vehicle miles traveled has been on the decline over the last several years."
But one factor in the auto industry's favor, at least for the short term, he says, is that investment in new public transportation and infrastructure is a "very, very time-consuming, political and slow process...and cars are going to be the most reasonable option for most people for a long time to come."
Posted-In: Alec GuiterrezLong Ideas Travel Economics Media Trading Ideas Interview General Best of Benzinga
View Comments and Join the Discussion!