Consider This Small Cap Stock for December Uncertainty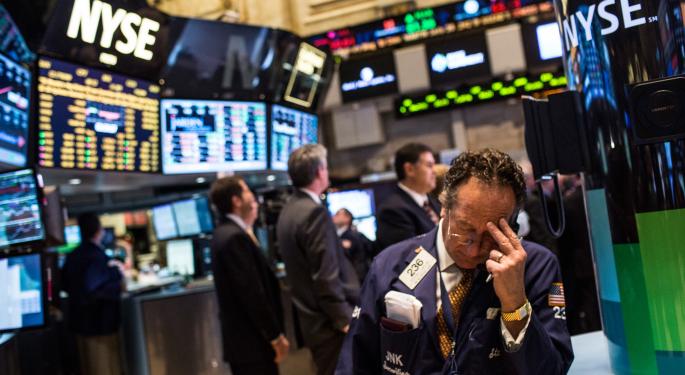 As we close out the final month of the year, Federal Reserve statements,  window dressing, tax selling and volatile commodities will boost cause uncertainty in the markets.
The Federal Reserve transition and decline in precious metals make this December especially hot.
GFI Group (NYSE: GFIG)  is a wholesale broker for institutions trading fixed income, rates, forex, equity and commodities. Because an uncertain market typically means high volatility, and high volatility typically means high volume, GFI Group is an investment vehicle to consider for the mentioned December trends.
The company's core business is based on over-the-counter trades, following a hybrid model which combines electronic trading platforms with voice brokers. New segments include GFI Swaps Exchange – GFI's SEF.
Federal Reserve
The FOMC minutes surprised investors last month, with the announcement that tapering is set to take place within the next several months. Perhaps more surprising was the muted market response. As Janet Yellen is set to take over for Bernanke, statements on her philosophies or economic expectations will almost certainly cause a spike in volume.
Window Dressing
Window dressing is an attempt by funds to appear to be better stock pickers to their investors. To do this, funds sell their losing positions and buy securities that outperformed the market before quarterly and annual reports.
Although this quarter has seen exceptional gains, many analysts and fund managers are calling the current market a bubble. One can speculate many of these managers will add positions into the end of year so their shareholders do not think they missed the bull run.
Related: Luxury Real Estate Foreclosures Up 61 Percent
Tax Selling
Because capital gains tax is based on realized returns, it is commonplace for investors to sell losing positions at the end of the year to receive the tax benefit.
In a year with few losers, this behavior will likely be reduced, taking away from trade volume. However, there may be a surge in selling winners when markets reopen in January as the tax deadline passes.
Precious Metals
GFI Group offers brokerage services for a wide range of commodities. With precious metals sliding down over the past month (gold spot down roughly 11 percent), fear and speculation are high. This kind of behaviour benefits GFI Group as trading spikes higher.
Precious metals reflect characteristics of all three situations discussed above. Funds holding gold are likely to reduce their positions to look better to shareholders. Entities with gold positions are likely to sell their stakes for the tax benefit, and the Federal Reserve has a huge impact on gold and silver via inflation.
Posted-In: Long Ideas News Short Ideas Commodities Small Cap Economics Federal Reserve Markets
View Comments and Join the Discussion!