White House Limits Obamacare Marketing to Avoid Holiday Rush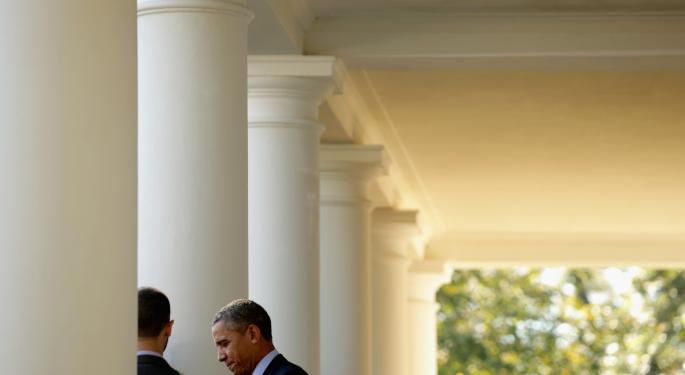 Major retailers like Wal-Mart (NYSE: WMT) and Amazon.com (NASDAQ: AMZN) are not the only ones worried about a torrent of holiday customers. The Obama Administration has quietly scaled back its marketing efforts for Healthcare.gov, The New York Times reported.
Officials are apparently afraid the website cannot take the huge number of people expected to log on. Experts are expecting a massive rush of customers to the site because many Obamacare provisions are scheduled to go into effect on Jan. 1. That's the day many private health insurance plans will disappear because they don't meet Obamacare's requirements.
It is also the date when the tax penalty for those who lack health insurance starts.
The problem is Healthcare.gov, the Affordable Care Act marketplace for most of the country, is still not ready. The Times reported the site can only handle around 50,000 visitors. Some officials expect several million people a day to visit the site in the near future.
Possible Impact on the Health Insurance Industry
The White House was planning a massive Obamacare marketing effort with the help of unions and nonprofit groups. That effort has apparently been put on the backburner.
The Obamacare news didn't help UnitedHealth Group (NYSE: UNH). Its share price fell by .017 percent in mid-day trading on Wednesday. Yet it seemed to help WellPoint (NYSE: WLP). The operator of the Anthem Blue Cross/Blue Shield plans saw its share price rise by .01% on Wednesday . A smaller operator of healthcare plans, Molina Healthcare (NYSE: MOH) saw its share price fall.
It looks like Obamacare failures could be beginning to affect health insurance stocks.
Posted-In: Long Ideas News Short Ideas Rumors Events Global Hot Markets
View Comments and Join the Discussion!