For the Patient Investor, High-Dividend, High Beta Stocks Can Be Highly Rewarding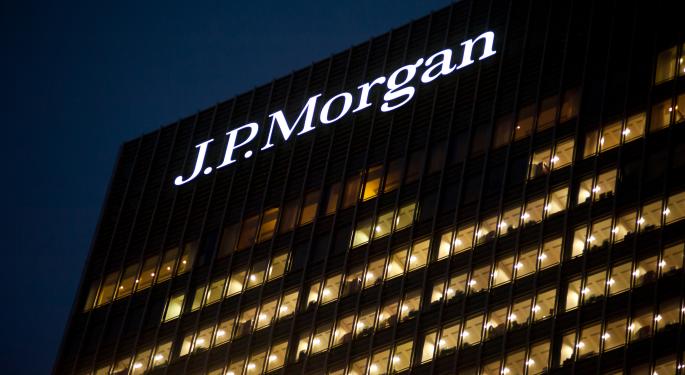 Publicly traded companies with share prices that move up and down more than the stock market as a whole have high betas. For the patient investor, that can result in unique opportunities to buy low when the share price fluctuates. If a dividend is paid, that increases the yield.
There are many blue chip stocks with those features, such as General Electric (NYSE: GE), Caterpillar (NYSE: CAT) and JP Morgan (NYSE: JPM).
Not only do General Electric, Caterpillar and JP Morgan have high-dividend yields, but each is also a member of the Dow Jones Industrial Average.
JP Morgan is the largest bank in the United States by assets. Caterpillar is the world's biggest manufacturer of equipment for farms and factors, among other end users. Warren Buffett is a major shareholder of General Electric, which has divisions ranging from jet engines to commercial financing. Yet all have stock prices that move up and down more than the stock market as a whole.
Related: 3 Stocks to Profit from Emerging Consumer Markets
The beta for Caterpillar is 1.96.
That means that the stock price of Caterpillar moves almost twice as much as the entire stock market. For General Electric, the beta is 1.84. JP Morgan has a beta 1.67.
In addition to a high beta, each of those blue chips has a high-dividend yield.
At present, the average dividend for a member of the S&P's 500 Index is around 1.9 percent. The dividend for Caterpillar is 2.90 percent. For General Electric it is 2.82 percent. JP Morgan pays a dividend of 2.71 percent.
The lower the share price for a stock, the higher the dividend yield.
For the patient investor for the long term, the fluctuating share prices of these stocks offers the opportunity buy at a discount when it drops. That will not only result in a lower share price, but a higher dividend yield.
While there are many standards for deciding when to buy, investors might set a certain dividend level, such as 3 percent, as the target for when to pull the trigger and issue the purchase order.
Posted-In: Warren BuffettLong Ideas News Dividends Dividends Events Trading Ideas Best of Benzinga
View Comments and Join the Discussion!