A Small Cap That is Cashing In on ObamaCare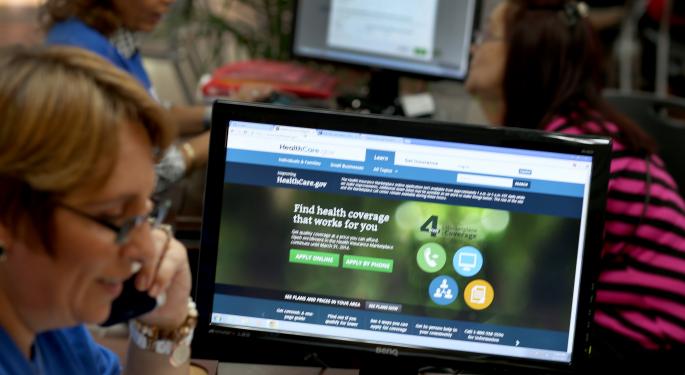 A previous article on Benzinga mentioned  "3 Small Caps That Should Profit from ObamaCare." Several weeks later, of those publicly traded companies reviewed, one has been cashing in, big time.
So too have its shareholders, as the stock price for Quadrant4 Systems (OTC: QFOR), an information technology with a speciality in SMAC (social, mobile, analytics, cloud) operations, is surging due to record revenues from business in sectors such as healthcare and retail.
For two consecutive quarters, Q4 Systems has posted record results. Based on those, there should be more ahead.
The other two companies cited in the earlier article, Labor SMART (OTC: LTNC) and CytRx Corporation (NASDAQ: CYTR), are also performing well. Like Quadrant 4 Systems, Labor SMART too is producing record revenues. In late October, CytRx released positive results from its Phase 2b Trial for 1st-Line Soft Tissue Sarcoma.
Both of those small caps should have very promising futures.
Quadrant 4 Systems is starting to reward its shareholders with its present results. Although it is a small cap, Quadrant 4 Systems has engaged with over 150 clients on several countries. These range from smaller enterprises to blue chip corporations such as Wal-Mart (NYSE: WMT), Walgreen (NYSE: WAG), Alcoa (NYSE: AA) and Ford (NYSE: F).
Investors should always look for tells when buying stock: that Wal-Mart, Walgreen, Ford, Alcoa and other blue chip corporations will do business with a small cap like Quadrant 4 Systems is a very bullish indicator, indeed.
What is also bullish is a recent analyst report for Quadrant 4 Systems.
According to that report, revenues should triple over the next two years. EBITDA should soar by more than 600 percent The biggest gain, based on the analyst report, will be the price of the stock of Quadrant 4 Systems, projected to rise from the present level of around $0.50 to $7.00 a share.
Posted-In: Affordable Care ActLong Ideas News Small Cap Analysis Technicals Small Cap Economics Trading Ideas Best of Benzinga
View Comments and Join the Discussion!