Indian Gold Buyers Listen to America's Central Banker Rather Than Their Finance Minister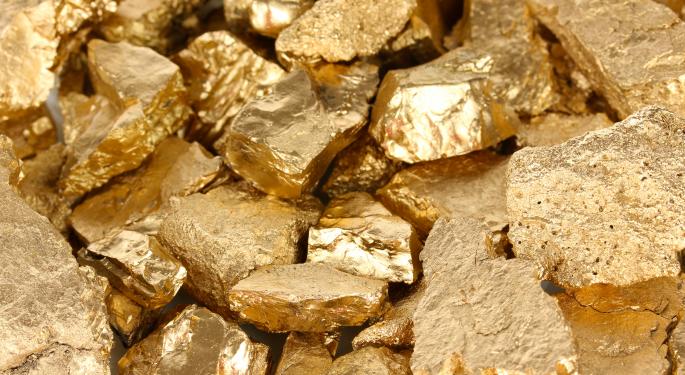 For almost two years, P. Chidambaram, the Finance Minister of India, has done much to make gold as unappealing as possible to buyers in his country. Speeches have been given. Tariffs have been raised. But purchasing by Indians continues at a pace to set a record next year for gold.
That is very bullish for companies in the gold sector such as Barrick Gold (NYSE: ABX), Goldcorp (NYSE: GG), Wishbone Gold (OTC: WISHY) and Yamana Gold (NYSE: AUY).
Overall, Indian imports of gold are expected to reach 350–400 tons for the April to June 2013 period, according to Sharps Pixley, a broker in London. That is 200 percent higher than a year ago. For 2013, Sharps Pixley predicts that the demand for gold in India will reach a record 1,000 tons.
While the Indian Finance Minister has been making the case against gold, America's next central banker just made a strong case for it.
In testimony before Congress, Dr. Janet Yellen, the nominee to be the next Chair of the Federal Reserve, endorsed the continuation of Quantitative Easing III. That is a policy designed to keep interest rates low by having the Federal Reserve acquire $85 billion monthly in Treasury securities and mortgage-backed bonds through expanding its balance sheet.
Related: 3 Stocks to Profit from Emerging Consumer Markets
That should result in higher inflation in the future, as trillions in Greenbacks are being created without being backed by economic growth, as previously detailed.
When that happens, gold should rise in value.
Historically, gold rises in value along with inflation. Investors flee paper money for hard assets such as precious metals. From that, the price of gold and the shares of Barrick Gold, Wishbone Gold, Yamana Gold, Goldcorp and the exchange-traded fund for gold, SPDR Gold Shares (NYSE: GLD) should all rise.
That has not happened in 2013, however.
For the year, SPDR gold shares have fallen more than 20 percent. But there is good news in the sector.
Barrick Gold is rumored to be the target of activist investors, according to an article in Barron's. Wishbone Gold just reported positive results for its holdings in Australia. Both China and India, the world's two largest consumers of gold, are buying. That and more inflation should lead to higher prices in the future for gold.
Posted-In: Long Ideas Sector ETFs Emerging Markets Commodities Federal Reserve Markets Trading Ideas ETFs Best of Benzinga
View Comments and Join the Discussion!