The Main Reason All Investors Should Own Small Cap Stocks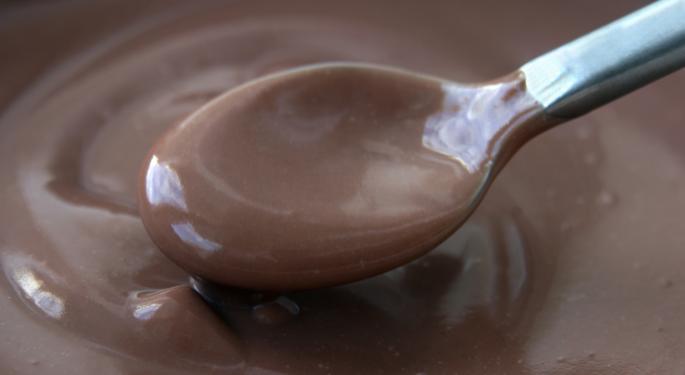 While legendary investor Warren Buffett has prospered from blue chip holdings such as Coca-Cola (NYSE: K), ConocoPhillips (NYSE: COP) and Wal-Mart (NYSE: WMT), his favorite investment was a company that cost $25 million to acquire, See's Candies.
In an interview in Fortune magazine, the "Oracle of Omaha" stated that, "It's one thing to own stock in a Coca-Cola or something, but when you're actually in the business of making determinations about opening stores and pricing decisions, you learn from it. We have made a lot more money out of See's than shows from the earnings of See's, just by the fact that it's educated me."
Investors should take note here that Buffett, worth over $50 billion and considered by many to be the greatest investor ever, learns continually from his acquisitions. That is far easier to do with a small cap than it is with a Fortune 500 that its own management really has no idea what is transpiring throughout the ranks.
The billions in fines being paid by JP Morgan (NYSE: JPM) proves that, not to mention the collapse of Wall Street during The Great Recession due to over leverage.
Related: Invest Like Buffett to Profit from Growth in Asia
But small caps like See's Candies, Octagon 88 (NASDAQ: OCTX), Labor SMART (OTC: LTNC), Wishy Gold (OTC: WISHY), Q4 Systems (NASDAQ: QFOR) and others are at a manageable size for individual investors to not only know the company and its operations, but learn from it. As Buffett pointed out, the lessons learned from See's Candies "educated me."
Labor SMART is an example as it is in the staffing industry. That sector is booming due to The Great Recession and ObamaCare. From watching the explosive revenue growth of Labor SMART, investors can determine that the economy is still weak, even though the stock market is booming.
With its wide range of blue chip clients, more about the economy can be learned from Q4 Systems, a software firm. It has had clients such as Wal-Mart and Ford (NYSE: F). But it has sold its solutions to smaller enterprises, too. Reviewing the deals of Q4 Systems lets investors know which companies are growing.
Octagon 88 and Wishbone Gold also offer insight into economic conditions. With promising holdings in Canada, the growth of Octagon 88 shows the global demand for energy surging. The holdings of Wishbone Gold make the company appealing due to economic growth in India and China, which are the world's two largest consumers of gold. Those stocks make an investor more aware of global economic conditions.
It is up to the individual investor to determine what each wants to take from their holdings. If there is no desire to learn and get better as an investor, then buy shares of an index fund. But if improvement, and greater profits, are the goal, than investing in small cap stocks is rewarding in many different ways, as Warren Buffett noted.
Posted-In: See's Candies Warren BuffettLong Ideas Small Cap Analysis Technicals Trading Ideas Best of Benzinga
View Comments and Join the Discussion!