Will Boeing Continue to Soar?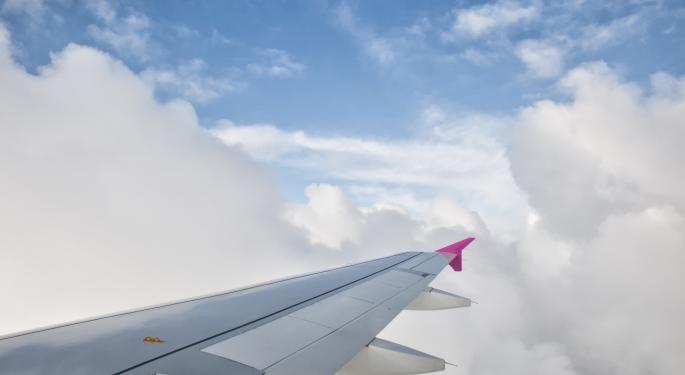 Although Boeing (NYSE: BA) had its early problems with the new 787-Dreamliner, there has certainly been nothing wrong with the performance of the company's stock.
For 2013, Boeing has soared by over 80 percent to around $135 a share. But there could even more growth ahead, as Mark Kingdon, of Kingdon Capital Management, sees Boeing at almost $170 a share.
Speaking at the recent "Invest for Kids" conference in Chicago, Kingdon was bullish on Boeing, the largest U.S. exporter by dollar value, for a variety of factors both micro and macro.
For the macro conditions, Kingdon is "generally positive" on both equities and the global economy. He is pleased by the changes taking place in Japan and China. That scenario is also bullish for Boeing, as both China and Japan are major players in air travel.
As for Boeing itself, its management and position in the industry is very impressive. The 787 is turning out to be a fine plane with a pleasing customer experience. Due to its fuel savings, the 787 pays for itself in a relatively short period of time.
At present, the biggest customer for the 787 is United Continental (NYSE: UAL). Demand for the 787 is particularly strong from Asia, with an eight-year backlog.
The newest version of the twin-engine, medium range 737 has been selling well, too. That is the plane used by Southwest Airlines (NYSE: LUV) for its mid-range routes in the United States. It has always been the backbone of the air fleet for Southwest, the only American carrier never to file for bankruptcy. The plane is also ideal for expanding regional urban areas across Asia, too.
Kingdon projects free cash flow doubling in the next two years for Boeing.
Based on 14 times cash flow, Boeing should be at $168 a share. What makes that even more appealing to shareholders is the company's management has pledged to return 80 percent of the free cash flow to shareholders in dividends and buybacks.
At present, the dividend yield for Boeing is 1.46 percent. The payout ratio is very low at only 20.40 percent, so there is plenty of cash to increase the dividend or fund stock buybacks. The five-year dividend growth rate has been 2.75 percent.
A Dow 30 stock, the primacy of Boeing in its industry can be seen by the share price being up for the past week, month, quarter, six months, and year of market action. Much of that can be attributed to the success of the 787. With an eight-year backlog and demand strong from Asia, the share price for Boeing should be headed higher.
Posted-In: Long Ideas News Dividends Emerging Markets Travel Global Markets Trading Ideas Best of Benzinga
View Comments and Join the Discussion!