3 Reasons Why Oil is the New Safe Haven Asset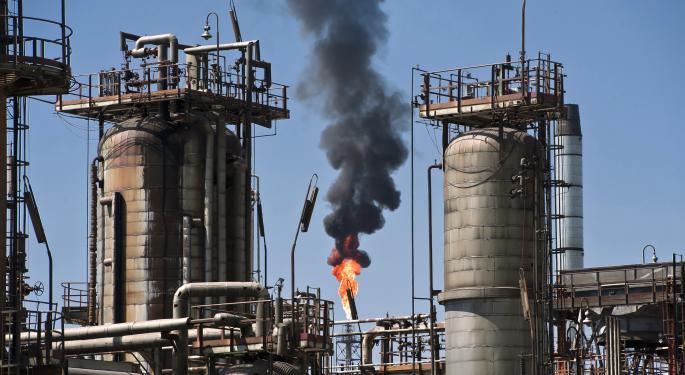 Even though the demand is low and  inventories are full, the price for crude oil  is still high. That cannot be attributed to the effects of Quantitative Easing III, as the price for gold and silver have fallen. What has happened is that oil assets, in various forms, have replaced gold and silver as safe haven holdings.
The sheer size of the global oil industry makes it much better suited for such a role.
The value of all the gold ever mined is around $8 trillion when it is valued at $1,500 an ounce. At $100 a barrel, the world oil production of 85,000,000 barrels a day is valued at $8.5 billion every 24 hours.
In less than three years, the value of oil produced is much higher than all of the gold ever brought to market in the history of the planet. Exxon Mobil (NYSE: XOM), the world's largest oil company, has a market capitalization of over $390 billion. The market capitalization for the biggest publicly traded gold company is just over $21 billion for Goldcorp (NYSE: GG).
There is also greater diversity in the oil market, which also makes it preferable as a safe haven asset.
The energy industry is the third biggest in the United States. It offers everything to investors from oil and natural gas land holdings to pipeline companies to marketing entities.
Companies range in size from prominent blue chips such as Exxon Mobil and Chevron (NYSE: CVX) to promising small caps such as Octagon 88 Resources (OTC: OCTX) and Americas Petrogas (OTC: APEOF). Gold and silver are, for the most part, the precious metal in some form. That offers little diversity or hedging ability for investors.
Oil is actually used in industry and commerce, whereas very little of gold finds its way into building a product or providing a service. This demand also applies market forces to the pricing of crude oil, and the assorted assets in the sector. For gold, it is only the work of speculators that move the price up and down, as there is no investment value in the yellow metal.
According to a recent report by the U.S. Energy Administration, global energy usage will increase more than 55 perent by 2040. Much of the growing need for energy will be for oil. Due the fundamentals of supply and demand, the price for oil should remain high. For that reason, it will remain in its new role as a safe haven asset.
Posted-In: Long Ideas News Sector ETFs Guidance Emerging Markets Commodities Economics Markets Best of Benzinga
View Comments and Join the Discussion!