3 Small Caps With Dividends over 4% That Could Grow Even Bigger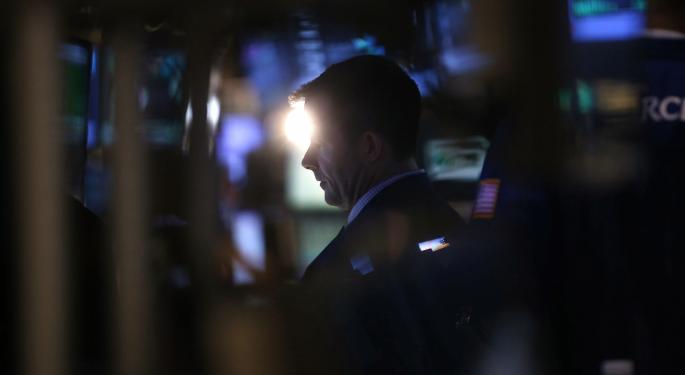 In the land of the low yield investment, such as the present, the high income asset is king. 
That has accounted for much of the rise in dividend-paying stocks, as investors seek higher income streams. The average dividend for a member of the Standard & Poor's 500 Index is now around 1.9 percent.
Summit State Bank (NASDAQ: SSBI), Delek Logistic Partners (NYSE: DKL) and Koss Corporation (NASDAQ: KOSS) are all profitable small caps with high yields, no debt and enough cash flow to raise the dividends well into the future to reward shareholders even more.
The role of dividend income should never be discounted when investing in the stock market. 
According to investing legend Jack Bogle in his book, Enough, dividends have accounted for about 40 percent of the historic total return of equities. Dividends also represent a commitment of the management to respect minority shareholder rights.
It is also good when companies send surplus capital to reward shareholders, as it prevents wasteful mergers and acquisitions from taking place. Overall, the paying of a dividend is an effective measure of due diligence, as nothing can be manipulated about a check going out in the mail every three months to shareholders.
Based in Santa Rosa, California, Summit State Bank pays a dividend of 4.55 percent to its shareholders.
With a profit margin of over 25 percent and a payout ratio of under 40 percent and no debt, the small- and medium-business lender has the cash to increase the dividend.
For 2013, Summit State Bank is up nearly 50 percent. But with a short float of only 0.02 percent -- the same as Warren Buffett's Berkshire Hathaway (NYSE: BRK/A) -- few are betting that the stock price will fall. With a price-to-book ratio of 0.97, Summit State Bank is undervalued.
Delek Logistics Partners owns and operates oil and refined products logistics and marketing assets from its headquarters in Brentwood, Tennessee.
As the stock price is up nearly 35 percent for 2013, Wall Street approves of the way the firm does business. Yet, with a price-to-earnings growth ratio of 0.80 and price-to-sales ratio of just 0.75, Delek Logistics Partners is selling at a discount to its revenues and sales.
There is certainly nothing bargain basement about the 5.27 percent dividend it pays its shareholders, though. With no debt and a return-on-equity of 46.90 percent, this company has a solid balance sheet and income statement.
There is a worldwide market for the stereo equipment and headphones of Koss Corporation, based in Milwaukee, Wisconsin.
Like Delek Logistics Partners and Summit State Bank, there is no debt. What  Koss Corporation does have is soaring earnings-per-share growth for the quarter and for the year. There is also a unique situation at Koss, where the dividend of 4.64 percent is almost higher than the price-to-earnings ratio of 6.99.
These are three high-yield, growing small caps with clean balance sheets, a very alluring combination.
Investors should look to the small cap sector for bargains ,as it does not receive the research coverage of mega-caps like Apple (NASDAQ: AAPL) or Microsoft (NASDAQ: MSFT).
But as with Koss Corporation, Delek Logistics Partners and Summit State Bank, the total return can be higher. The role of dividends can be critical for a publicly traded company for so many reasons: for Summit State Bank, Koss Corporation, and Delek Logistics Partners it is a major factor for these firms being such appealing long term investments.
Posted-In: audio qualityLong Ideas Dividends Small Cap Analysis Technicals Buybacks Small Cap Trading Ideas Best of Benzinga
View Comments and Join the Discussion!