Building A Technical Swing-Trade With VCA Antech (WOOF)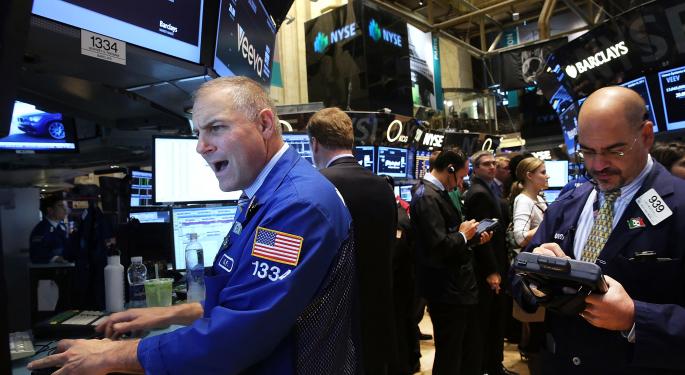 ---
Picking spots and managing trades is an important part of a trading repertoire, so today, take a look at a stock that is not widely talked about - VCA Antech (NASDAQ: WOOF).
WOOF's technicals in a nutshell - While health care has fallen out of favor in recent weeks, it has generally been the downside volatility in Biotech that has dragged on the sector. Facilities and Managed Health Care are still strong sub-industries, and their constituents certainly look like solid charts.
The rule for short-term trading is - Start with a universe of charts with great technical set-ups. You may not have an expert handle on the company or the industry, but if the stocks you are looking to trade are technically healthy, that means they are successfully going up in price, which really is the most important aspect of short-term trading.
WOOF has been trending higher since early November of 2012, with brief but significant pull-backs along the way. Following these short phases of decline, then consolidation, WOOF tends to spike higher, making higher highs and higher lows on a weekly basis. Recently, the stock hit intraday highs just north of $29.50 on August 13 before pulling back and forming a solid base just above $27.
The $27 area support has been tested three times over that past month and a half and has held, which is good news for WOOF. The stock has also recently climbed out of its oversold stochastic, which is a favorable sign. Finally, on a weekly basis, the stock has formed a nice pennant pattern since July.
WOOF is currently sitting at a great entry point, slightly above its crucial support. So, buying WOOF at current prices ($27.45) and setting the stop ($27.10) to just below the tried and tested support would yield a downside risk of losing -1.29 percent. The target price would be up towards the mid-August highs at $29.38. All technical signs point to WOOF making a run back to this level, so assuming it happens, the upside here is +7.03%. Thus, the reward to risk ratio on this trade is roughly five to one, which is pretty good.
At current prices, WOOF creates a favorable short-term trading opportunity. It would be wise to closely monitor its activity while near key support at $27.10, but ultimately look for a run back to mid-August highs at $29.83. A trade like this is about picking levels, and executing based on the parameters set. It isn't always the "best play" or the "easiest way," but getting comfortable with this style of trade management is helpful, especially during environments of heightened volatility and uncertainty.
When to Consider Entering the Trade:
Traders should look to buy at the current price (~$27.45).
When to Consider Exiting the Trade:
At a close below $27.10 (Breakdown) / A close above $29.00 (Profit-Taking)
---
Disclosure: At the time of publication the editor and affiliated companies own the following positions: WOOF
VCA Antech Inc - Last 30 Days

VCA Antech Inc - Last 3 Months

VCA Antech Inc - Last 6 Months

Tags: vca antech
Posted in: Long Ideas Technicals Trading Ideas Best of Benzinga