Raising the Roof: The National Debt Ceiling Entering Second Week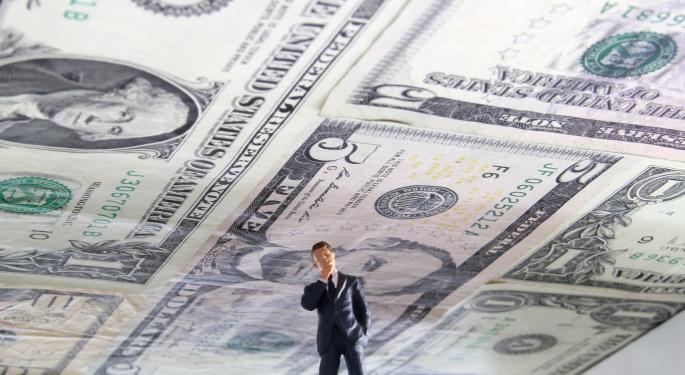 By Bryan Wiener
We are now entering week two of the government shutdown.
The United States Congress did not pass a Continuing Resolution emergency budget on Monday, September 30, and the country's fiscal and economic welfare is in limbo. Bipartisan feuding over the efficacy of President Obama's Affordable Care Act, which opened for business October 1, has shut down many government and pseudo-government agencies.
Ironically, the US Non-Farm Payrolls number was not calculated or released last Friday. There are hundreds of thousands of workers either on forced furlough or working for free, with hopes of being awarded by back pay. Roughly 1.4 million active duty soldiers are being forced to work on a tab. House Speaker John Boehner has pledged to his Republican members of Congress that he will not let the country default, which sounds like a kind gesture, but is really window dressing rhetoric. If a bill does not pass by October 17, the US and its financial markets might see the sequel to 2011. According a letter written by Treasury Secretary Jack Lew, our country's daily tab is roughly $60 billion. If the nation's debt ceiling is not raised by October 17, the US will only have $30 billion to pay for the lights that have already been turned on. Republicans are adamant about reducing spending and have focused on the Democratic president's health care act that came into effect last week. They have pointed out the flaws in the websites and its overall disorganization. But reality has set in. People are not getting paid and the country's GDP is dropping every day. The Republican-led Congress needs to consider how agency shutdowns affect common citizens. Ability One's employees assist the blind and are not allowed to work during the shutdown. The Chemical Safety and Hazard Investigation Board is not even allowed to conduct its inspections during the shutdown.
It is understandable that House Republicans want to bring down the country's spending, but not at the expense of the safety of the country's citizens. At the very least, we may see the events that unfolded in 2011. Standard and Poor's downgraded US debt for the first time ever on Friday, August 5, 2011. Then, on Black Monday, as it is referred, the S&P 500 (NYSE: SPY) Index lost 6.66 percent and the blue-chip Dow Jones Industrial Average lost 5.55 percent. CBOE'S Volatility Index, hit a high of $48 that week two years ago. It closed at 16.74 after Friday's dip-buying rally, up 1.28 from the previous Friday. Investors and professional traders are pricing in the assumption that Congress will come to an agreement that will reopen the government for business. The S&P 500 only knows one direction: Up. All we hear on CNBC is that investors should not miss this opportunity to buy the dips.
Therefore, as a hedge or proprietary bet, buying a VIX upside call spread is a prudent play. This would cap one's risk exposure (the premium paid for the call spread), but also provide cheap upside in the event US government debt is downgraded once again.
Posted-In: Affordable Care ActLong Ideas Broad U.S. Equity ETFs Options Economics Markets Trading Ideas ETFs Best of Benzinga
View Comments and Join the Discussion!