Orange Is The New Black - Companies That Live For Halloween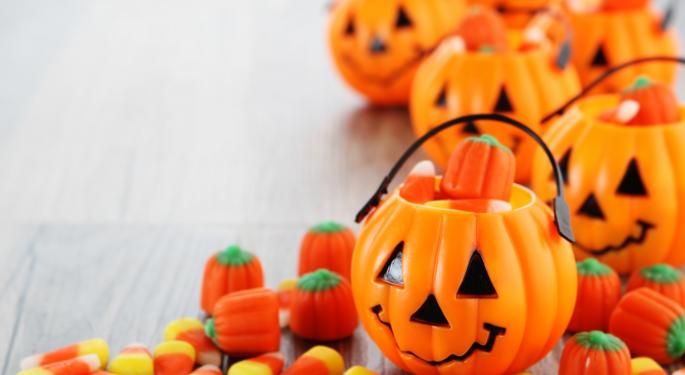 Halloween is more than just a fun holiday. It is a legitimate industry.
That industry rakes in upwards of $8 billion per year in profits from everything from candy to costumes. But, it is not just a season for children. Growing numbers of adults are participating in the fun of Halloween which means that companies that are in the right business clean up quite nicely during the month of October.
But what exactly are the right businesses? If you are looking to cash in on what has become one of the most profitable months of the year next to December, you may want to try your hand at opening a business in one of the industries in this article. You may do so well with it that you can have 11 months of vacation every year.
Costumes and Costume Accessories – This one is something of a no-brainer but as such it needs to be first on the list. Halloween is all about the costumes. Both children as well as adults love to compete with one another every year for the best and most creative costumes.

If you can invest in a costume store it definitely would not be money poorly spent. That's why we see costume stores pop up out of nowhere in shopping and strip malls only for about a month out of the year. That month of course is October and it stands to reason why they don't stay open any longer than that. Many of them don't need to. With lucrative licensing deals, Disney (NYSE: DIS) could see an earnings pop.

Candy – Of the roughly $8 billion spent by Americans during Halloween, nearly 30 percent is spent on candy. In 2011, almost $2.5 billion went toward the purchase of sweet treat for trick-or-treating, parties, and just general holiday consumption. That's billions of dollars for a single day of children running door to door and getting something simply for the asking.

The California Milk Processors Board estimates that the average Jack-O-Lantern trick-or-treating bucket holds about 250 pieces of candy and most children do not stop making the rounds until that bucket is full. And with tens of millions of children taking part in the tricking and treating, that's a lot of candy and a lot of profit. Companies such as Hershey (NYSE: HSY) and Nestle (OTC: NSRGY) can't wait for Halloween.

Bars and Taverns – More and more adults are getting into the spirit of Halloween and that means alcohol consumption. And although a lot of people do have costume parties, most adults prefer to go out and be seen in their costumes while they drink with friends.

They not only like to be seen but they enjoy seeing all of the creative costumes that people are wearing and being out at public watering holes is the ideal way to do that. If you're a bar owner in or near a major American metropolitan area, you don't need to be told that Halloween is one of the most profitable times of the year.

Bakeries – Adult Halloween parties are one thing but everyone knows this holiday is really geared toward the kids. And when kids have parties the one thing they look forward to as much as anything else is the baked goods. Busy schedules don't allow parents much time, if any, to bake things like cakes, cupcakes, cookies and other baked treats for children's Halloween parties.

But the baking has to get done so the vast majority of parents head to a bakery and stock up on the baked goodies they know kids will love. That spells big money for bakeries who are aware of the demand and can cater to it.

Decorations – Party supply stores would likely be barely eking out an existence if it was not for Halloween. Of the $8 billion spent annually on the holiday, it is estimated that about 27 percent of that total is spent on decorations. Everything from simple Jack-O-Lanterns to smoke machines and strobe lights to all the crazy random items that are needed to make a great haunted house are snatched up every year by the millions who celebrate the season.

These days a carved pumpkin with a candle in it just isn't going to cut it and the Halloween industry has $3 billion worth of annual decorations profits to prove it.
Posted-In: Long Ideas Topics Small Business Trading Ideas General Best of Benzinga
View Comments and Join the Discussion!