The Case Against: BlackBerry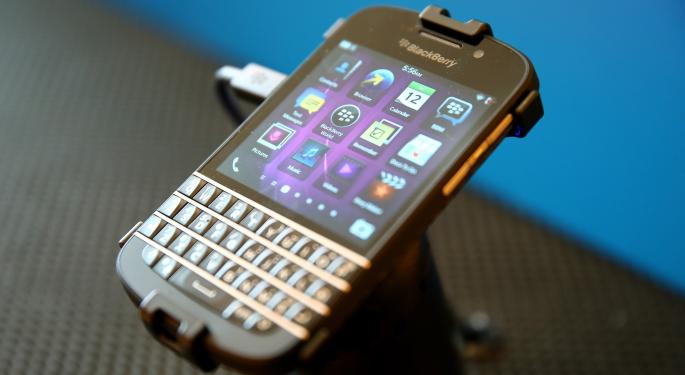 'The Case Against' is a recurring analysis of why a company, person or other business venture is not a good long-term investment. All opinions are the author's and are not a recommendation to buy or sell any stocks, bonds or other financial instruments.
It seems almost unimaginable that at one point having a BlackBerry (NASDAQ: BBRY) was considered a status symbol. The devices were carried by serious businessmen and they were the smartphone of choice for the corporate world -- really the only choice just a few years ago.
A BlackBerry, with its keyboard and excellent email system, was a prerequisite for both serious Wall Street types and high-tech startup dreamers as recently as 2009. Even President Barack Obama, when he was first elected in 2008 made news for his unwillingness to put down his "Crackberry."
Fast forward to 2013 and the Blackberry has become a punchline. The company, formerly called Research in Motion and now named BlackBerry just announced it was laying off 40 percent of its workforce (around 4,500 people) in a desperate bid to slash expenses by 50 percent.
The company, which in June of 2008 had a market value of over $83 billion has seen its stock plummet from over $140 to under $9. Perhaps more importantly, in 2013 International Data Corporation (IDC) reported that BlackBerry market share had slipped below three percent -- down from nearly 20 percent in the same survey in 2009.
How this happened is an impossible-to-believe mix of hubris and incompetence. Basically, BlackBerry forced its devoted audience to move to either iPhones or Android phones by not releasing a significant new model between 2010 and 2013. In a fast-evolving space where the current market leaders release new phones multiple times per year, BlackBerry forced its audience away by simply doing nothing.
And, once customers leave a platform -- no matter how much they once liked it -- it's next to impossible to get them back. BlackBerry did, finally, release new phones in 2013, but even though the devices were well-reviewed, the customer base had already moved on.
So, with its prospects as a major player in the cellphone market dimming, is there any hope for BlackBerry or is its inevitable bankruptcy inevitable? Many speculate that the recent cuts are an attempt by management to make the company attractive for a sale, but, even with less overhead, what exactly would any potential suitor be buying?
Many have pointed to Microsoft's (NASDAQ: MSFT) recent acquisition of Nokia (NYSE: NOK) as a blueprint for a potential BlackBerry sale, but the situations are not comparable.
Microsoft and Nokia were already business partners before Microsoft acquired the phone maker. In fact, unless it intended to manufacture its own devices (something it has done with limited success with its Surface line) Microsoft needed to keep Nokia around to support its slowly growing status as the third biggest (albeit a distant third) player in the smartphone market.
Microsoft needed Nokia and nobody needs BlackBerry. Other than a decent footprint in developing markets and a dwindling amount of U.S. devotees, the company offers little for a potential buyer. And, with a drastically smaller workforce and less money to spend across the board, it seems unlikely the company will innovate its way of the very deep hole it's in.
BlackBerry may still be alive, but it basically died in 2011 when the company stopped being an innovator and ceded its market share to iOS and Android. And, no matter how much many of us once liked the company's phones, it's doubtful we'll get out of line at the Apple store or put down our Samsung Galaxy to let BlackBerry back in the game.
Daniel B. Kline is a Benzinga staff writer and editorial consultant who can be reached at dan(at)notastep(dot)com.
View Comments and Join the Discussion!
Posted-In: Barack Obama International Data Corporation Research in MotionLong Ideas Trading Ideas Best of Benzinga