The Case Against: Apple's New Stuff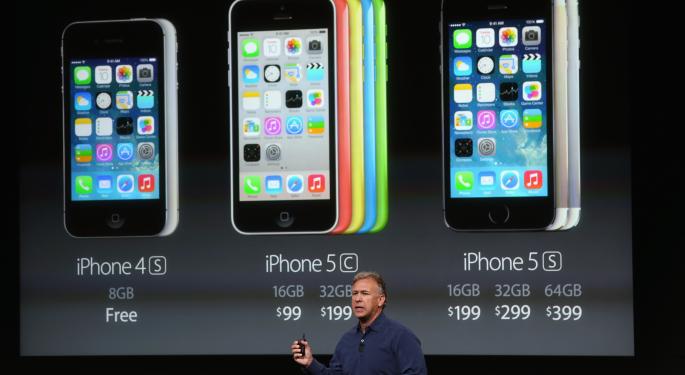 'The Case Against' is a recurring analysis of why a company, person or other business venture is not a good long-term investment. All opinions are the author's and are not a recommendation to buy or sell any stocks, bonds or other financial instruments.
When the iPhone, iPad and even the iPod first came out, they seemed like devices from the future that consumers had always been promised by science fiction. The Apple (NASDAQ: AAPL) that released those devices was a company of innovation, one that seemingly could wow consumers with every press conference.
That Apple had a soaring stock and an army of devoted fanboys lining up for each new product release. When these devices were fresh. Apple felt like a cause, not a company; something anyone who wanted to be on the cutting edge needed to be a part of.
Fast forward to now, and much of that promise has disappeared along with a fair amount of the company's market cap. Sure, Apple is still wildly successful and some of the stock drop may be based on unrealistic expectations rather than real results, but the sense of wonder is gone.
Apple has stopped innovating and has instead become just like every other company. Instead of astonishing us, Apple now creates mild buzz with the same gimmicks everyone else uses -- new colors, size variations and generally underwhelming new features.
The company's latest flurry of releases -- iOS 7, the iPhone 5S and the iPhone 5C -- aren't innovations or revelations, they are marketing angles. Nobody -- even the most devout Apple apologist can honestly pretend to be excited what amounts to a mild refresh aimed at squeezing out the most dollars from its customers.
iOS 7, a free download, slightly improves on its predecessor. The screen looks mildly different and Siri can be a boy now, which brings it up to the technology GPS had five years ago (and GPS has Mr. T pitying fools who don't turn left). Of course, the voice assistant still calls Bob whenever asked to call mom, but hey, you probably needed to say 'hi,' to Bob anyway.
The new iPhones may be even less impressive than the new operating system. The iPhone 5C, the supposedly inexpensive model, which is in fact not in any way inexpensive, offers a few new colors and a plastic case. This is awesome for middle-school-aged girls, but not very relevant for anyone else.
The new flagship iPhone 5S also has a couple of new colors and a handful of features nobody really wants, like fingerprint recognition. Basically, instead of innovating, Apple has added a new shape of marshmallow in its proverbial Lucky Charms.
None of this means that Apple will disappear or that the stock will tank. What it means is that Apple has become Microsoft (NASDAQ: MSFT), IBM (NYSE: IBM) and every other steady, but dull tech company out there.
And, that pretty much sums it up. Apple no longer has some business because of the George Jetson-like feeling when consumers buy one of its products. They have business because they make it easier to buy a latte at Starbucks (NASDAQ: SBUX).
Daniel B. Kline is a Benzinga staff writer and editorial consultant who can be reached at dan(at)notastep(dot)com.
Posted-In: iPhone 5C iPhone 5SLong Ideas Topics Trading Ideas General Best of Benzinga
View Comments and Join the Discussion!