Unique China ETFs in Rally Mode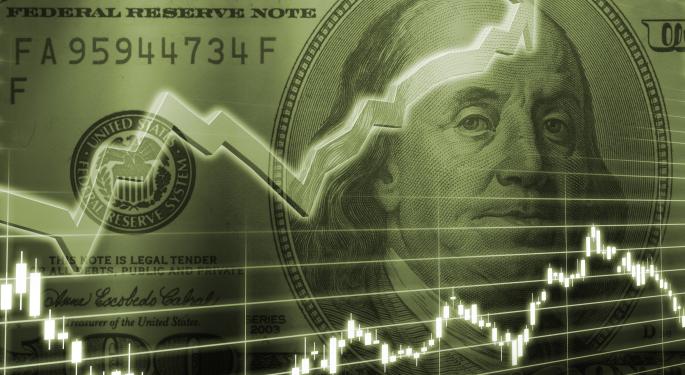 Reports of the demise of China ETFs were greatly exaggerated. The most recent economic data points out of the world's second-largest economy have been decent.
Add to that, some investors appear to be embracing the notion that Chinese stocks are attractively valued and trading at discounts to other large emerging markets, including Brazil.
Related: Inside Why Some Emerging Markets Are Cheap.
Although the rally in China ETFs is not getting a lot of attention, at least not yet, it is still staggering. Since June 20, the iShares China Large-Cap ETF (NYSE: FXI), usually the favored destination among China ETFs, has surged 17.4 percent. Some other, more focused China ETFs are getting in on the act as well. Consider the following funds.
KraneShares CSI China Five Year Plan ETF (NYSE: KFYP)
The newly minted KFYP "invests in publicly traded China-based companies whose primary business or businesses will be important in the Chinese government's current Five-Year Plan," according to issuer Krane Shares. KraneShares has another China ETF on the market and investors can likely expect more thematic China plays from the firm in the future.
KFYP's name implies the fund is based on concepts that would make Chairman Mao smile, but in reality, the new ETF is more than 52 percent allocated to the technology and discretionary sectors. Remember, avoiding Chinese banks can be a good idea.
U.S. investors are familiar with some of KFYP's holdings, such as Baidu (NASDAQ: BIDU), Ctrip.com (NASDAQ: CTRP) and NetEase (NASDAQ: NTES). Those stocks are all top-10 holdings in the new ETF, which has gained 8.6 percent since its July debut.
WisdomTree China Ex-Financials Dividend ETF (NASDAQ: CHXF)
Speaking of dodging Chinese banks, CHXF's name implies that is what this ETF does and the fund makes good on the promise. However, excluding banks does not mean, CHXF is light on state-run companies as the energy and telecom sectors, chock full of state-controlled firms in China, combine for over 40 percent of the ETF's weight.
CHXF, which is two weeks away from its first birthday, is up 15.5 percent since June 24. While that performance is slightly below that of FXI, consider that CHXF has a distribution yield of nearly 5.4 percent. The trailing 12-month yield on FXI is just 2.68 percent.
China's utility as an emerging markets dividend destination is often overlooked, though it should not be. As WisdomTree noted earlier this year, China is now the biggest dividend payer in dollar terms in the WisdomTree Emerging Markets Equity Income Index.
So yes, a China dividend ETF makes sense.
For more on ETFs, click here.
Disclosure: Author does not own any of the securities mentioned here.
Posted-In: Long Ideas News Sector ETFs Short Ideas Dividends Dividends Emerging Markets Specialty ETFs Best of Benzinga
View Comments and Join the Discussion!