Timing Trades With Bank of America And General Electric (BAC, GE)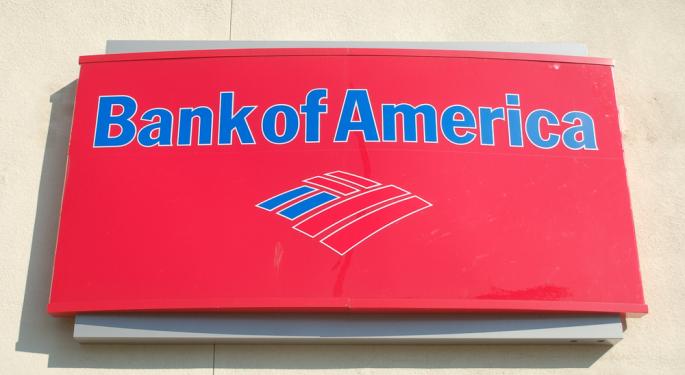 We've all heard the saying, "go with the flow."  Going with the flow is the path of least resistance. To go against the grain, we are fighting an uphill battle.
In trading, traders can identify the "flow" as the overall market participants. This is best shown in how the indexes are trading. If all the indexes are green then the longs are probably doing pretty good. If the Nasdaq is red, then having shorts in technology would be a higher probability bet.
If trades can be timed to mimic the market, then it increases our chance of success.
What is the market doing now?
The market finally pulled back off its highs, seeing the first back-to-back red days in over a month. The pullback was very constructive for the bulls. There wasn't a lot of heavy selling and no real down days. This can be seen as a bull flag of sorts.
So how do we find trades to mimic the market?
When scanning for stocks, traders want to find trades that have been running high, but finally are pulling back into a bull flag. Below are two stocks that fit that description and are worth noting.
Bank of America (NYSE: BAC) ran into $15 and has now pulled back into the $14.70 territory. This pullback was on low volume and it was enough to get Bank of America shares out of overbought territory. These are the things traders want to see in an ideal bull flag. And ideal play here would be to go long Bank of America at $14.76 (over Friday's high) and set the stop loss at $14.59.
The other notable stock was General Electric (NYSE: GE). General Electric exhibited the same formation as the market and Bank of America. It has a big run into $25 where it proceeded to pull back on low volume. Again, another ideal bull flag setup. Shares of General Electric are an long at $24.70, which is when it comes out of the flag. Traders would be wise to set their stop loss under Friday's low of $24.50. 
If the market makes another run up, it will likely take these two stocks with it. Traders will increase the probability of their trades being winners by timing them with the market.
Tags: Adam Beaty
Posted in: Long Ideas Technicals Trading Ideas Best of Benzinga