Mid-Cap ETFs Your Broker Forgot to Mention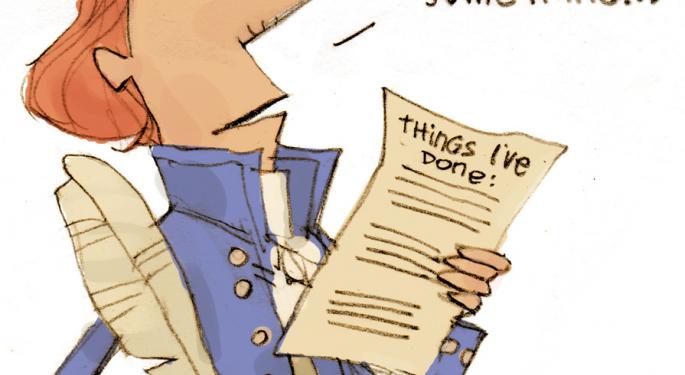 It has been a good year to be long mid-caps.
The iShares Core S&P Mid-Cap ETF (NYSE: IJH) and the SPDR S&P MidCap 400 ETF (NYSE: MDY), two ETFs that combine for nearly $31 billion in assets under management, are each up about 21 percent year-to-date.
IJH and MDY are known the entities in the world of mid-cap ETFs. Not only are they large, both are feature favorable annual fees and ample average daily volume. IJH charges just 0.15 percent per year and trades nearly 778,000 shares per day while MDY charges 0.25 percent a year and sees average turnover of nearly 2.1 million shares.
With that type of heft and volume possessed by IJH and MDY, and the returns to backup their popularity, it is not surprising some other solid mid-cap ETFs fly under the radar. Here are a few worth considering.
WisdomTree MidCap Earnings Fund (NYSE: EZM)
Year-to-date, the $254.6 million WisdomTree MidCap Earnings Fund has outpaced MDY by 200 basis points. Volatility on the WisdomTree offering falls in the middle of IJH and MDY, slightly higher than the former and slightly less than that of the latter. EZM offers investors ample exposure to three of this year's top-performing sectors as financial services, consumer discretionary and technology combine for about 53 percent of the ETF's weight.
Like its larger rivals, EZM is diverse in that no stock accounts for more than 1.6 percent of the fund's total weight and there over 600 stocks in the ETF's lineup. Although EZM has a 0.38 percent expense ratio, long-term investors should still consider the fund as core mid-cap holding because EZM has outpaced MDY by over 750 basis points in the past three years.
WisdomTree MidCap Dividend Fund (NYSE: DON)
Investors that want some income to go along with their mid-caps should evaluate the $705.2 million WisdomTree MidCap Dividend Fund. With a year-to-date gain of 21.5 percent, it is fair to say DON is more than a memorable ticker.
Like EZM, financial services and discretionary figure prominently in DON's lineup, combing for over 43 percent of the ETF's weight. Mid-caps may not be the first cap spectrum income investors think of, but there are clearly a few mid-cap dividend payers out there as nearly 370 of them call DON home. That group includes familiar names such as Best Buy (NYSE: BBY) NYSE Euronext (NYSE: NYX).
As is the case with large-cap, dividends make a difference over the long haul. DON is the second-best performer over the past three years of all the ETFs mentioned here to this point and has been the least volatile over that time. For investors that just want regular or for retirees that need it, DON is the way to go because it pays a monthly dividend.
PowerShares Fundamental Pure Mid Core Portfolio (NYSE: PXMC)
The PowerShares Fundamental Pure Mid Core Portfolio not only merits a place in the conversation regarding solid ETFs that use alternative weighting methodologies, it is worthy of a place in the mid-cap ETF debate as well.
PXMC's methodology includes taking a universe of 2,500 companies and, by using a variety of fundamental factors, paring the group down to about 140 holdings. At the sector level, PXMC is a bit more diverse than some of the other funds highlighted here. The PowerShares offering has double-digit allocations to five groups – financial services, consumer discretionary, industrials, technology and health care.
Although the fund has fewer holdings than say EZM or DON, none of PXMC's components represent over 1.7 percent of its total weight. PXMC is up 19 percent year-to-date.
For more on ETFs, click here.
View Comments and Join the Discussion!
Posted-In: Long Ideas News Broad U.S. Equity ETFs Short Ideas Dividends Dividends Specialty ETFs Intraday Update Best of Benzinga