This Hedge Fund Could be Taking a Bath on EM ETFs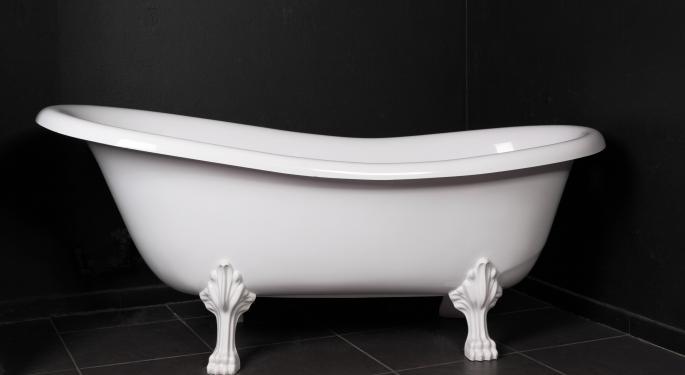 Not that the funds needed any additional help searching for new downside, but emerging markets ETFs got just that on Wednesday when Federal Reserve Chairman Ben Bernanke and his colleagues noted downside risk to the U.S. economy and labor market have diminished.
Traders took that to mean tapering of quantitative easing could be imminent, although the Fed said its $85 billion-a-month in bond purchases will remain in place.
That was not enough to keep stocks from selling off and emerging markets ETFs were among the most egregious offenders. The Vanguard FTSE Emerging Markets ETF (NYSE: VWO) and the iShares MSCI Emerging Markets Index Fund (NYSE: EEM), the two largest developing world ETFs by assets, were each down about three percent in late trading.
That could be bad news for Ray Dalio's Bridgewater Associates. At the end of the first quarter, Bridgewater held massive stakes in both ETFs. A filing with the Securities and Exchange Commission showed that at the end of the quarter, Bridgewater owned nearly 84 million shares of VWO, a stake that was equivalent to the 32.8 percent of the fund's equity holdings.
The data also show Dalio's fund held 66.6 million shares of EEM, which represented 25.9 percent of Bridgewater's equity holdings, at the end of the first quarter. Bridgewater slightly boosted its stakes in both ETFs from the fourth quarter. Translation: Assuming no alterations to those positions, 58.7 percent of Bridgewater's equity positions are devoted to two ETFs that have been dogs this year.
Assuming both ETFs close with losses of three percent Wednesday, the pair will have year-to-date declines of about 15 percent.
Hedge fund legends make mistakes. That much is known. Just enter "Paulson gold fund" into any search engine. To be fair to Dalio, Bridgewater did significantly trim what was once a significant position in the iShares MSCI Brazil Index Fund (NYSE: EWZ) in the first quarter, though the fund still has significant Brazil exposure.
Latin America's largest economy accounts for 14.4 percent of VWO's weight and 11.5 percent of EEM.
As another way of being fair to Dalio, a couple of other points must be raised. Perhaps Bridgewater has protective puts on EEM and VWO or sold some calls as hedges. Perhaps the hedge fund has done both.
Additionally, only the folks at Bridgewater know exactly what the fund's current exposure to EEM and VWO is. Since April 1, over $10.1 billion has been pulled from EEM and VWO. That is well above the $6.4 billion Bridgewater's EEM and VWO end-of-first-quarter positions were worth, so it is possible the hedge fund has entirely dumped these downtrodden ETFs from its portfolios.
If not, well, let's just leave that thought unfinished for now.
For more on ETFs, click here.
Posted-In: Long Ideas News Short Sellers Short Ideas Emerging Market ETFs Hedge Funds Movers & Shakers Global Best of Benzinga
View Comments and Join the Discussion!