Make Sure Your Dividend ETF Has Ample Tech Exposure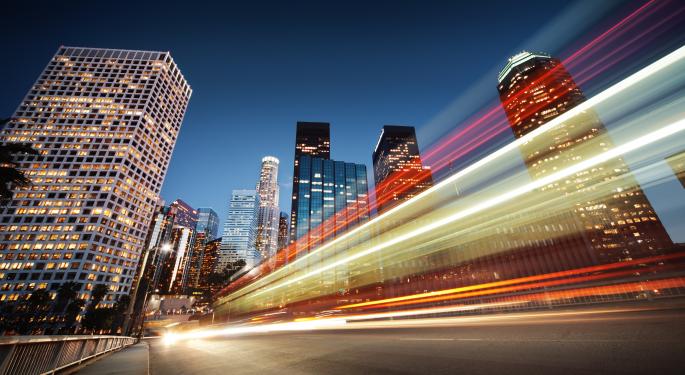 The recent retrenchment in previously favored dividend sectors such as consumer staples and utilities serves as a reminder that not all dividend ETFs are cut of the same cloth.
Some dividend ETFs screen and weigh constituents while others use potential for dividend growth as a screening methodology. One of the more popular ways of constructing a dividend ETF is including only those stocks with lengthy track records of dividend increases.
It is a methodology that has served investors in funds such as the Vanguard Dividend Appreciation (NYSE: VIG) and the SPDR S&P Dividend ETF (NYSE: SDY), the two largest dividend ETFs. However, that strategy is backward-looking and does not always expose income investors to the best levels of dividend growth.
While those ETFs have offered impressive performances in recent years, their allocations to rate-sensitive sectors could be problematic for investors when talk of rising interest rates is high. For example, VIG allocates 24.2 percent of its weight to staples, a group that could follow utilities lower if rates rise. SDY allocates nearly 27 percent of its combined weight to those sectors.
Neither of those ETFs are heavy on technology, now the largest dividend-paying sector in the U.S. In fact, tech has been a dividend growth leader for almost six years.
"Information Technology has been the unmistakable dividend growth leader since November 30, 2007," said WisdomTree Research Director Jeremy Schwartz in a new note. "While we can't predict the future with certainty, we do believe that tech firms will continue to generate large amounts of cash, and recent announcements from some of the largest among them signal a commitment to return some of that bounty to shareholders in the form of both dividends and share buybacks."
Among established dividend ETFs with decent exposure to the tech sector is the WisdomTree Equity Income Fund (NYSE: DHS). DHS does feature an almost 28 percent combined weight to staples and utilities, but that is tempered with a 24 percent weight to tech and financials, another recent addition to the dividend growth conversation now that the financial crisis has passed.
The index DHS tracks is "dividend weighted annually to reflect the proportionate share of the aggregate cash dividends each component company is projected to pay in the coming year, based on the most recently declared dividend per share," according to the issuer.
That has lead to meaningful out-performance of rival funds. Although DHS is not a small ETF with $718.3 million in assets, it is small relative to SDY and VIG. However, DHS has outperformed its larger rivals by an average of 1,700 basis points over the past three years while being 230 basis points less volatile.
"When people look at equity markets, we believe they look at past performance but are also thinking about future potential. We believe there are better options than solely extrapolating from the past," said Schwartz in the note.
That speaks to the potential of the newly minted WisdomTree U.S. Dividend Growth Fund (NASDAQ: DGRW). Few if any broad market dividend ETFs can match DGRW's 20.8 percent allocation to tech, a feature that could bode well for investors in the fund if the sector keeps up its current dividend growth trajectory.
DGRW does feature a 19.1 percent weight to staples, so income investors are not short-changed on one of their favorite sectors, but the new ETF features no utilities exposure. Companies are screened on growth and quality factors for possible inclusion in the underlying index.
"The growth factor ranking is based on long-term earnings growth expectations, while the quality factor ranking is based on three year historical averages for return on equity and return on assets," according to WisdomTree.
The result is a top-10 lineup that includes Apple (NASDAQ: AAPL) and Microsoft (NASDAQ: MSFT) as well stocks with lengthy dividend increase histories such as Procter & Gamble (NYSE: PG) and PepsiCo (NYSE: PEP).
DGRW is a new ETF and that may keep investors on the sideline for a while, but if DHS is any indication, DGRW's tech exposure could lead the fund to solid dividend growth and returns going forward.
For more on ETFs, click here.
Posted-In: Long Ideas News Broad U.S. Equity ETFs Short Ideas Dividends Dividends Specialty ETFs New ETFs Best of Benzinga
View Comments and Join the Discussion!