A Financial Services ETF Buffett Would Love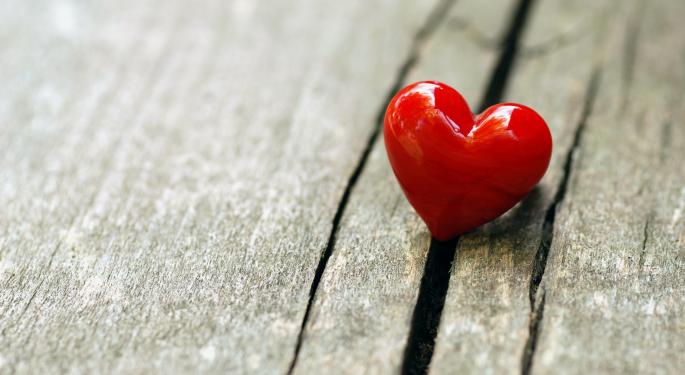 As ETFs have surged in popularity, analysts and investors have wondered which funds would be appealing to legendary value investor Warren Buffett. Buffett's Berkshire Hathaway (NYSE: BRK-A), itself a financial services conglomerate, held equity stakes in 41 companies at the end of the fourth quarter.
With massive positions in financial services names such as American Express (NYSE: AXP) and Wells Fargo (NYSE: WFC), it is fair to say ETF investors looking to invest along side Buffett would do well to consider some of the more popular financial services ETFs. Obvious options include the Financial Services Select Sector SPDR (NYSE: XLF) and the Vanguard Financials ETF (NYSE: VFH).
There is a somewhat unheralded ETF tracking the sector that is the second-largest weight in the S&P 500 behind technology that might be an even more credible option as a "Buffett ETF." That ETF is the First Trust Financials AlphaDEX Fund (NYSE: FXO).
FXO, like the other popular AlphaDEX sector funds, is not a traditional cap-weighted ETF. Rather, this ETF's constituents are weighted by a variety of growth and value factors.
That methodology has worked in 2013. While XLF, VFH and the iShares Dow Jones US Financial Sector Fund (NYSE: IYF) are all up about 18 percent year-to-date, FXO has gained 20.5 percent while being at least 100 basis less volatile than the other three just-mentioned funds.
FXO, which has almost $292 million in assets under management, has achieved that level of outperformance with a surprisingly skimpy allocation to commercial banks. That sub-sector represents just 18 percent of FXO's weight. Proving that it is indeed an ETF Buffett might like, FXO has an amost 39 percent weight to insurance companies, a group that has been an integral part of Berkshire's business for years.
Of FXO's top-10 holdings, only one, Capital One (NYSE: COF), is a consumer finance company. None are traditional banks, but seven are classified as insurance companies. FXO's largest commercial bank holding is Synovus (NYSE: SNV), which is the ETF's fourteenth-largest holding with an allocation of just over one percent.
It should be noted that FXO is home to 164 stocks and the largest weight sported by any of them is 1.54 percent, so as investors peruse the ETF's holdings, more and more Berkshire holdings appear. FXO's lineup includes the following Berkshire positions based on the fourth-quarter 13F filing: Torchmark (NYSE: TMK), J.P. Morgan Chase (NYSE: JPM), Bank of New York Mellon (NYSE: BK), Goldman Sachs (NYSE: GS), Visa (NYSE: V), American Express, Wells Fargo, Moody's (NYSE: MCO), MasterCard (NYSE: MA), M&T Bank (NYSE: MTB), U.S. Bancorp (NYSE: USB) and Bank of America (NYSE: BAC).
FXO also features a small allocation to the Berkshire B shares, Berkshire Hathaway (NYSE: BRK-B). Not to mention FXO is home to several stocks that are often referred to as "baby Berkshires," those being Leucadia National (NYSE: LUK), Markel (NYSE: MKL) and White Mountain (NYSE: WTM).
FXO offers other advantages. The ETF tracks the StrataQuant Financials Index, which has outpaced the Russell 1000 Financial Services Index and the S&P 500 Financials Index over the past year and three years. Additionally, FXO's three-year standard deviation is nearly 300 basis points lower than the S&P 500 Financials Index with a beta of just 0.82 against that index, according to First Trust data.
For more on ETFs, click here
View Comments and Join the Discussion!
Posted-In: Long Ideas News Sector ETFs Short Ideas Movers & Shakers Intraday Update Markets Trading Ideas Best of Benzinga