Can Nostalgia be a Tempting Investment?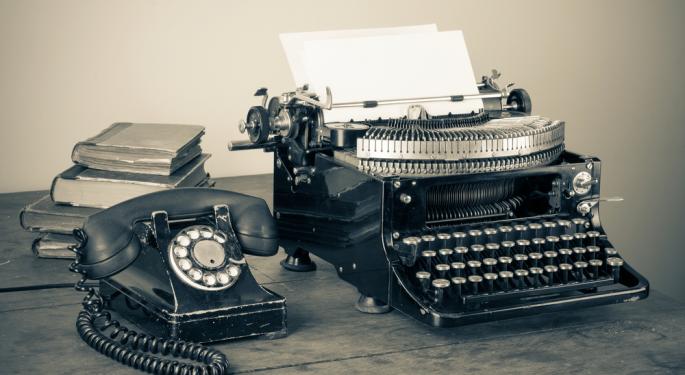 Nostalgia can be a powerful tool for marketers to use to persuade consumers.
Hasbro (NYSE: HAS) and Viacom (NYSE: VIA) did a remarkable job of reviving an old brand when it released the first live-action Transformers movie six years ago.
Since July 2007, Hasbro's stock has risen more than 36 percent.
There is little doubt that the franchise -- which has become one of the most prominent in Hasbro's portfolio -- is at least partially responsible for the stock's increase.
Viacom, which distributed the film through Paramount Pictures, has gained more than 52 percent since 2007. Transformers may be just one small part of the company's portfolio, but the endless buzz (and huge profits) helped paint a positive picture that appealed to investors.
There are other opportunities to invest in nostalgia. Will investors take notice?
Yoo-hoo
Believe it or not, this chocolate beverage is still available at retail. Currently owned and produced by Dr. Pepper Snapple Group (NYSE: DPS), Yoo-hoo has been around for nearly one hundred years.
Investors could get a piece of Yoo-hoo in 2008 when Dr. Pepper Snapple Group was formed out of Cadbury Schweppes and became a publicly traded company. The stock has risen more than 86 percent since its May 7, 2008 debut.
Obviously those gains cannot be solely attributed to the Yoo-hoo brand. The various Dr. Pepper and Snapple beverages are far more popular. Yoo-hoo did, however, provide traders with an interesting opportunity to invest in nostalgia.
America Online
Believe it or not, AOL (NYSE: AOL) -- the company once known as America Online -- still manages an ISP (Internet Service Provider). Nearly three million people subscribe to the vintage dial-up service, proving that not even the appeal of fast download speeds, online gaming and streaming video can convince everyone to switch to broadband.
Investors have been cashing in on AOL's efforts to turn the company into a media powerhouse, pushing the stock up more than 50 percent over the last 12 months. Additional investors could do the same, all the while grabbing a piece of the company's dial-up heritage.
Krispy Kreme
Ten years ago, Krispy Kreme Doughnuts (NYSE: KKD) was thriving as one of the fastest-growing doughnut shops in America. New locations were popping up all over the country as the company fought to expand at a record pace.
On August 11, 2003, shares of Krispy Kreme achieved a new all-time high -- $48.90. Needless to say, it was a great time to be sweet on this stock.
Those days did not last for long, however. By the end of December 2005, the doughnut empire had closed dozens of locations and was on the cusp of closing several more.
After nearly disappearing from some parts of the country, Krispy Kreme has finally gotten the attention of investors again. The stock has risen more than 43 percent year-to-date and nearly 90 percent over the last 12 months.
Twinkies
Investors can't buy into those soft, fluffy, cream-filled yellow cakes just yet -- but they could very soon.
When Metropoulos & Co. saved Hostess Brands, it did so with the intention of rebuilding the popular snack company. If and when Hostess becomes strong enough, it could be spun off as its own publicly traded company.
There is also the possibility that Hostess could wind up on a secondary investing site, such as SharesPost.
Hungry investors should keep their eyes peeled -- it may not be long before Twinkies and Ding Dongs are back in their hands.
Louis Bedigian is the Senior Tech Analyst and Features Writer of Benzinga. You can reach him at 248-636-1322 or louis(at)benzingapro(dot)com. Follow him @LouisBedigianBZ
View Comments and Join the Discussion!
Posted-In: America Online Krispy Kreme Twinkies Yoo-hooLong Ideas Trading Ideas Best of Benzinga