Critical Level for Google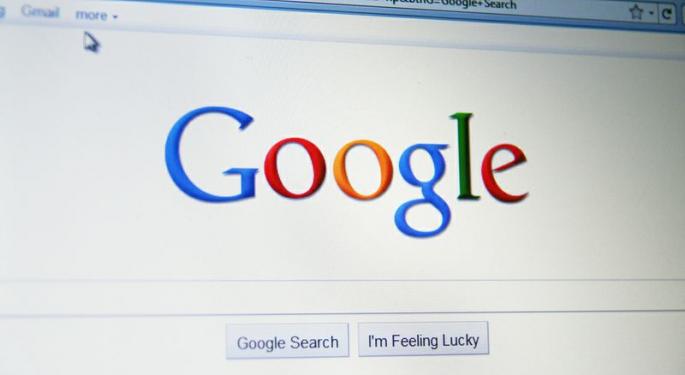 Let's face it, Google Inc (NASDAQ: GOOG) has to some extent become the cult stock that used to be Apple Inc (NASDAQ: AAPL). How so? Empirical evidence on the chart below shows that the two stocks have completely diverged over recent months.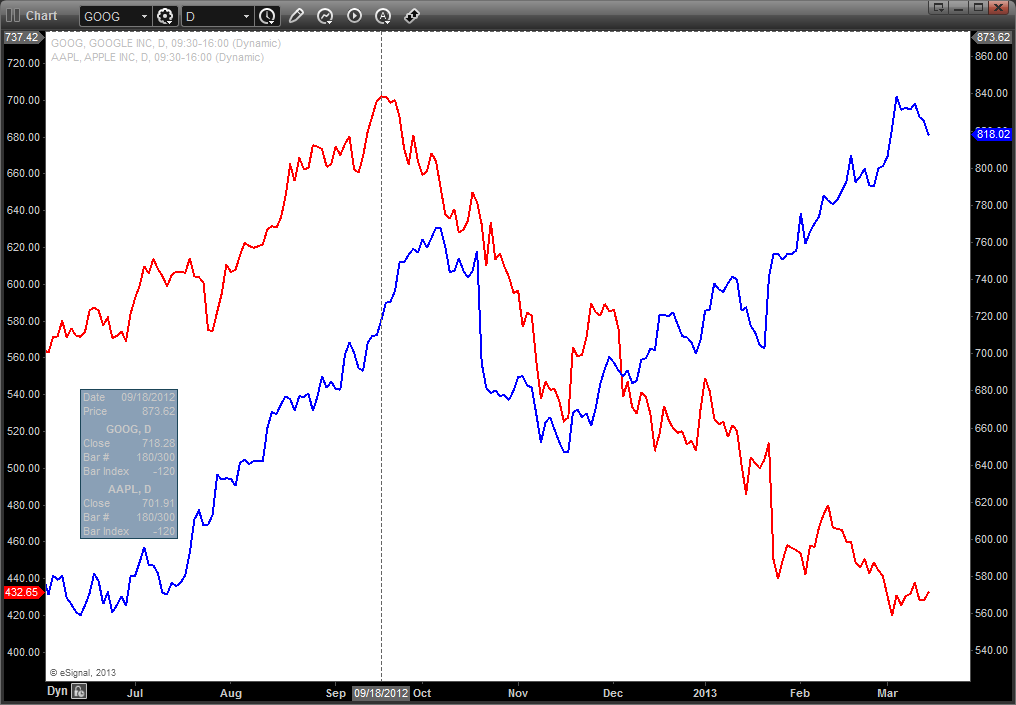 With all the hype around the stock and its continuing ascent, however, those investors who are looking to be in the stock for more than just a few days should look to the charts for some simple, yet very practical, clues.
Since breaking past the $745 area in January, the stock has rallied close to 14 percent before cooling off somewhat in recent days. Most stocks in strong trends however tend to mean-revert to more meaningful trend lines, where better entry points are found before the stock ultimately heads higher again. In the case of Google Inc (GOOG) the first basic line of support currently comes in closer to $775, which also happens to roughly coincide with the stock's 50 day simple moving average.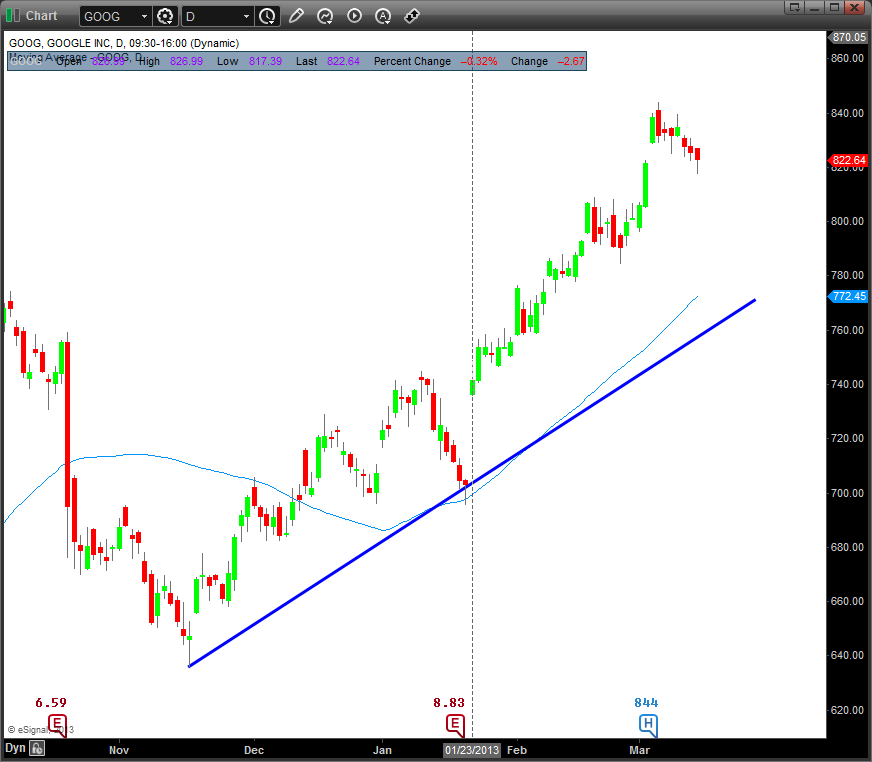 No brain surgery here. Chasing a trending stock higher is the equivalent of rushing to the beach to catch the high tide just as low tide approaches. Patience will reward those looking to buy a trending stock like Google Inc (GOOG) closer to its multi-month support lines. Those scared of the stock running away without them and giving way to premature buying, however, are in for a much bumpier ride.
So, watch Google Inc (GOOG) closely as it starts working towards the $775 area because all else equal, it should hold that level before going higher.
Posted in: Long Ideas Technicals Tech Trading Ideas Best of Benzinga