Stocks Ripe for Both Short-Term Trades and Long-Term Investments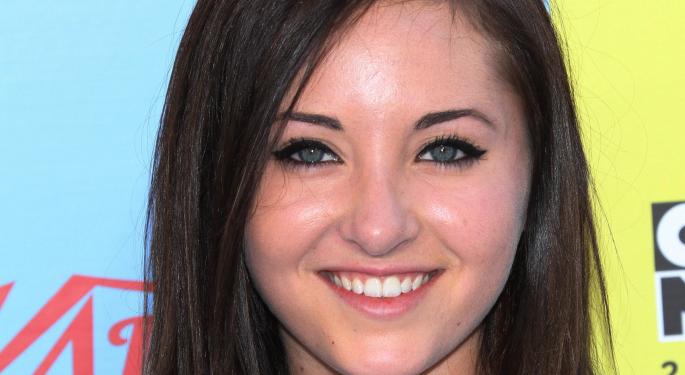 Traders hold stocks short term, from a minute to a couple of days, maybe a week. Investors hold long term, from months to years, even decades.
With differences in length of time their stock is held to the type of analysis used to choose the stock, it's worth noting which current short-term trade picks are also desirable long-term investment choices.
Desirable short-term trading stocks, whether buying long or selling short, have these characteristics: moderate prices, healthy volatility, high trading volumes, and not too strangely impacted by news.
Stocks that meet some or all of the desirable short-term trade criteria are: Andarko Petroleum (NYSE: APC), eBay (NASDAQ: EBAY), Schlumberger Limited (NYSE: SLB), Sohu (NASDAQ: SOHU), Baidu (NASDAQ: BIDU),National Oilwel Varco (NYSE: NOV), Tiffany (NYSE: TIF) Starbucks (NASDAQ: SBUX), and Quihoo (NYSE: QIHU), among the many choices.
Desirable long-term investment stocks are have intelligently managed companies, a strong leader at the helm, strong growth potential, a product or service that won't obsolete, and strong financials, ratios, and other numbers.
Less Long-Term Predictability with Foreign Stocks and Internet Stocks
Chinese stocks Baidu and Qihoo provide the added complexity of trading and investing in stocks in a foreign country with less predictability, and both are in the unpredictable Internet industry.
As technology soars and allows for the creation of new forms of energy to fuel the world, it may be difficult to predict the long-term impact on stocks like Andarko Petroleum, Schlumberger, and National Oilwell Varco, all of which are in the oil and gas industry.
Of these nine stocks, analysts give these stocks the best chance for long-term growth: Andarko Petroleum, eBay, Schlumberg, and Qihoo.
Anadarko Petroleum
Anadarko is among the largest independent oil and natural gas exploration and production companies in the world, with 2.56 billion barrels of oil equivalent (BBOE) of proved reserves at year-end 2012. Anadarko had record sales of 268 million BOE and had two of the world's largest discoveries in 2012 offshore Mozambique.
The company also is a premier deepwater producer in the Gulf of Mexico, and has production in Alaska, Algeria, and Ghana with additional exploration opportunities in West Africa, Mozambique, Kenya, South Africa, Colombia, Guyana, New Zealand and China.
Anadarko has a strong company identity and a clear future vision. Zacks analysts give Anadarko a Strong Buy with just two analysts in the Hold position.
As a day trader, few stocks interest me as much as Anadarko. The unemotional, detached style that goes along with day trading is not conducive to relating fundamentally to a company. Yet Anadarko seems to draw me in for both the short- and the long-term. Based on strong results in the present with a focus toward future growth and achievement, this oil exploration company's stock is one to hold onto.
eBay
eBay is a global technology company that enables and encourages commerce via an auction website, selling the goods owned by individuals, new and used, and the good owned by stores.
eBay generates revenue through their commerce and payments platform, through marketing services, classifieds and advertising. Zacks gives eBay a strong BUY recommendation, which is supported by many who see eBay as a driving force in the Internet sales market for the foreseeable future.
Schlumberger
Schlumberger is the world's leading supplier of technology, integrated project management and information solutions to the international oil and gas exploration and production industry. Schlumberger provides the industry with a wide range of products and services from exploration through production. With a strong BUY from Zacks twenty analysts, Schlumberger is very promising for the long term and is also great in the short term.
Qihoo
Qihoo offers comprehensive high-quality Internet and mobile security products free of charge. They have amassed a large and loyal user base, which they monetize primarily through offering online advertising and Internet value-added services.
Qihoo is the #2 busiest search engine, well behind Baidu. It is well-known for its anti-virus software. SOHU used to be my favorite lower priced Chinese stock for day trading. It's now been replaced by QIHU, a stock with great intra-day volatility and one that really sticks to its trend lines, unlike SOHU.
Not all day trading stocks are optimal for long term buy and hold. The stock characteristics desirable for success are different for short term trading then for long term investing. Stock selection is ultimately based on many things, not the least of which are more human factors.
Follow Rachel Fox on Twitter @FoxonStocks.
From working opposite Daniel Craig in Dream House to playing characters on shows such as Private Practice, Melissa & Joey, and Desperate Housewives to rocking out with her indie-band to daytrading the stock market…... Meet Rachel G. Fox.
RACHEL FOX writes a daily stock trading blog, Fox on Stocks. She writes about pop culture and how the events affect stock prices so traders can consider what stocks they want to buy or sell. She shares a youthful perspective of an aggressive day trader, but with an appreciation for the different risk tolerances of others.
She has recently been featured on a CNBC interview with Melissa Lee, on Yahoo Finance interviewed by Jeff Macke, as well as interviews on Fox's Money With Melissa Francis and Fox's The Willis Report. She was recently featured in New York Magazine, Business Insider, Deadline Hollywood, Bloomberg Italy, the Hong Kong Sun, and the Huffington Post in a letter from Dan Solin.
Rachel Fox's goal is to explain complex investing and trading concepts so people feel encouraged and comfortable to be involved in their own financial management, whether or not they work with a broker or financial professional.
Posted-In: FoxonStocks Rachel FoxLong Ideas Short Ideas Success Stories Analyst Ratings Trading Ideas Best of Benzinga
View Comments and Join the Discussion!