Einhorn's Iron Ore Short May Not be Going Well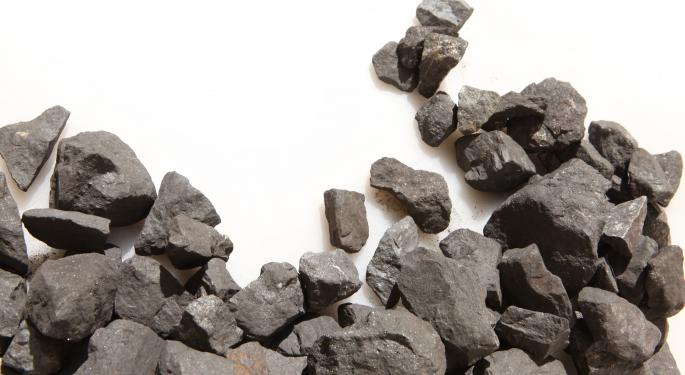 In a letter to investors data January 22nd, David Einhorn's Greenlight Capital discloses a bearish view on iron stocks. The hedge fund says its bearish view on iron ore is "new" and that it has "shorted a number of stocks in the sector."
New is a relative term in this instance as Einhorn was waxing bearish on iron ore as far back as October 2012. At least one analyst confirmed at the time that Einhorn had been short U.S. Steel (NYSE: X), "off and on" over the last year.
Not surprisingly, Greenlight's most recent letter to investors does not highlight the specific iron ore names the hedge fund has shorted. Attempting to figure out what individual iron ore stocks Greenlight is bearish on is admittedly somewhat speculative and tricky.
What is not up for debate, however, is that if Greenlight initiated shorts in some of the largest iron ore names last October, chances are the fund is dealing with some nasty losses.
Start with Brazil's Vale (NYSE: VALE), the world's largest iron producer. In addition to its size, Vale makes for a credible short for Einhorn because he previously said Chinese growth rates have peaked. China is Brazil's largest trading partner.
Additionally, Einhorn would not be the only investing legend to be bearish on Vale. Jim Chanos previously called Vale one of this two favorite shorts.
Again without knowing for sure that Greenlight is short Vale, or when it initiated the position if it is short that name, it is hard to assess the damage that stock has done to the fund's investors. However, it is clear that Vale is up about 10 percent since October 8th.
On the other hand, it also must be noted that short interest in that stock has been rapidly declining since mid-October. As of October 15, nearly 49.7 million Vale shares were sold short. That number was just over 23 million as of December 31, according to Nasdaq data.
Another stock that could be a potential short (and sore spot) for Einhorn is Rio Tinto (NYSE: RIO). Itself a major global iron producer, Rio is a diversified mining company with exposure to an array of industrial and precious metals. Its U.S.-listed shares have surged more than 17 percent since October 5th.
In the case of Rio, the short interest in the stock rose to 12.86 million shares as of December 31 from 11.96 million as of October 15. Still, RIO is not cooperating with Einhorn, assuming it actually is a Greenlight short.
Another stock that Greenlight investors will want to hope the firm is not short is BHP Billiton (NYSE: BHP), the world's largest mining company. The Australian mining giant's U.S.-listed shares have soared 14.5 percent since October 5. Dealing a significant blow to the short thesis here is the fact that BHP Billiton said it is expanding capacity to meet increased demand from China.
The Nasdaq data indicate nearly 14.6 million BHP shares were sold short on October 15, but that number plunged to 10.5 million as of December 31.
One iron ore short, assuming Greenlight is in it, that is working is Cliffs Natural Resources (NYSE: CLF). Including today's three percent tumble, the stock is off more than eight percent October 8. However, short interest in Cliffs has also fallen to 24.51 million shares as of December 31 from 29.77 million shares on October 15.
Cliffs is highly dependent on a small amount of steel-related customers for a sizable portion of its revenue. Given Einhorn's previously stated bearish outlook on the likes of U.S. Steel, being short Cliffs makes sense, though no one will know if this is the case until Einhorn or Greenlight confirm as much.
Posted-In: Long Ideas News Short Sellers Short Ideas Futures Hedge Funds Commodities Movers & Shakers Best of Benzinga
View Comments and Join the Discussion!