Mid-Cap Dividend Stocks For 2013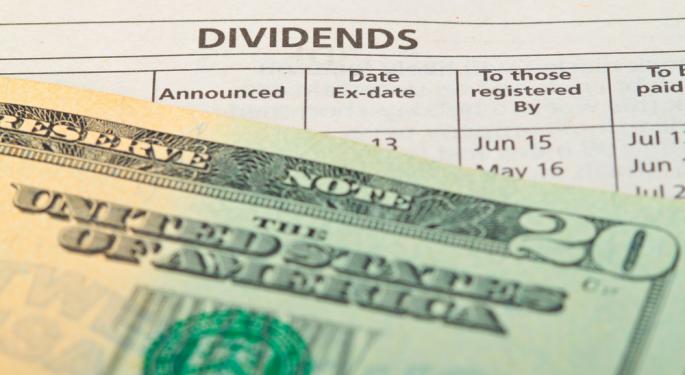 It seems like every investor and his sister knows that large- and mega-cap stocks such as Johnson & Johnson (NYSE: JNJ) and Procter & Gamble (NYSE: PG) are prodigious dividend payers. And as dividend investing has become a more prominent theme due to today's anemic U.S. interest rates, more attention has been paid to small-cap dividend stocks as well. Some investors have even started taking note of micro-cap dividend names.
That does not cover all of the possible cap spectrums. Nor does the prominence of large and small dividend payers mean investors should gloss over mid-caps. In fact, stocks with market values of $2 billion to $10 billion are excellent dividend payers. Someone just needs to call attention to these stocks. With that in mind, these mid-cap stocks are worthy of a place on any income investor's 2013 shopping list.
CorpBanca (NYSE: BCA) CorpBanca's market capitalization of $3.8 billion puts the stock firmly in mid-cap territory, but the number investors should be concerned with is 6.3. As in 6.3 percent, the stock's current dividend yield.
With less than 120 branches, CorpBanca is not Chile's largest bank, but there are a couple of things worth noting with this stock. First, Chile is one of, if not the most conservative South American market. The country, while considered an emerging market, is pro-growth, friendly to foreign investment and transparent relative to other developing nations.
Chile itself is not South America's largest economy. Far from it, but it is arguably the continent's most conservative, stable and transparent economy.
Mercury General (NYSE: MCY) Keeping the with theme of boring being beautiful, a sleepy insurance stock makes this list. Mercury General's market cap of just $2.3 billion puts it at the lower end of the mid-cap spectrum, but that is high enough for the company to have a larger market value than some members of the S&P 500.
More important than superficial metrics is the fact that Mercury General yields 5.9 percent. And more important than yield is dividend growth. Mercury General delivers on that front as the firm's payout has doubled in the past decade.
The primary fundamental risk to this stock at the moment is a rate increase recently instituted by the company in California, its largest market. It is too early to tell if there has been significant customer backlash. If upcoming earnings reports show customers leaving as a result of the rate hike, Mercury General would be vulnerable to some downside.
Veolia Environnement (NYSE: VE) France-based Veolia Environnement provides environmental management services to public authorities, industrial and commercial services customers, and individuals on an international basis. Unknown to many U.S. investors is the fact that the shares yield 6.9 percent and that the dividend is far higher today than when the company first started paying it in 2001.
The rub with Veolia is easy to spot: Home domicile. France is the eurozone's second-largest economy. Not only that, but Moody's Investors Service recently stripped the country of the prestigious AAA credit rating. France does present risks, including the vulnerability of French banks and France's struggles with entitlement and pension spending.
Still, some investors are bullish on the country. As that pertains to Veolia, the stock is a sell if it drops below $9.50.
Posted-In: Long Ideas News Short Ideas Dividends Events Global Intraday Update After-Hours Center Best of Benzinga
View Comments and Join the Discussion!