Benzinga's M&A Chatter for Wednesday November 14, 2012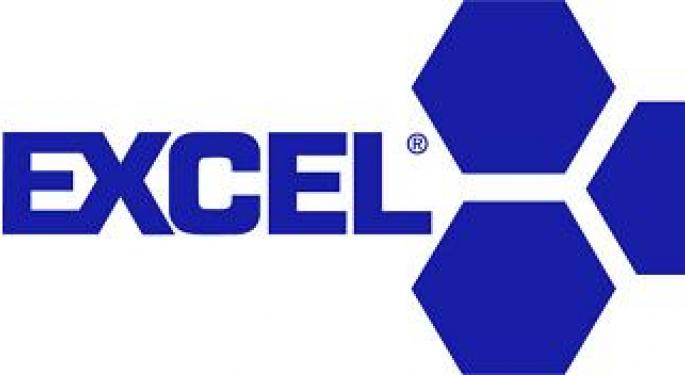 Report BAE May Bid for Hexcel
The Rumor:
BAE (OTC: BAESF) could have an interest in acquiring Hexcel (NYSE: HXL), according to the UK's Daily Mail.
A Hexcel spokesperson declined comment on the report. A BAE spokesperson was not available for comment.
Hexcel closed at $25.24 Wednesday, a gain of 3.53% on 5 times average volume.
Starbucks to Acquire Teavana for $620M
The Deal:
Starbucks (NASDAQ: SBUX) has entered into a merger agreement with Teavana to acquire Teavana (NASDAQ: TEA) for an aggregate acquisition price of approximately $620 million in cash and expects the acquisition to be accretive to earnings by approximately $0.01 per share in fiscal year 2013, based off of the previously announced earnings targets. Teavana stockholders of record will receive $15.50 per share in cash in the merger which will result in Teavana becoming a wholly-owned subsidiary of Starbucks. Stockholders of Teavana holding approximately 70% of the outstanding shares of common stock have approved the merger agreement by written consent, and the closing is expected to occur by year end, following receipt of regulatory clearances.
Teavana Holdings closed at $15.45 Wednesday, a gain of 52% on 47 times average volume.
Thomson Reuters, Pearson Joint Venture Could Run Financial Times
The Note:
The Financial Times could end up as a joint venture between Thomson Reuters (NYSE: TRI) and owner Pearson, according to The Baron. Pearson has not comnfirmed FT is for sale, but Bloomberg has reported a deal could come from large media companies or private individuals.
Thomson Reuters closed at $27.33 Wednesday, a loss of 0.43% on average volume.
Apollo, TPG Pass on Monster Worldwide Deal
The Rumor:
Monster Worldwide (NYSE: MWW) may have trouble finding a buyer after a report Wednesday said Apollo Global Management (NYSE: APO) and TPG Capital passed on a deal, according to sources. Monster has been in a sale process for several months.
Earlier in the day, Monster Worldwide confirmed their job listings were included in the Facebook Social Jobs Partnership application.
Monster Worldwide closed at $5.93 Wednesday, a loss of 4.97% on higher than average volume.
Report Chevron May be in Market for Acqiuisitions
The Notes:
Chevron (NYSE: CVX) was the subject of notes from Oppenheimer and Brean Murray on Wednesday. The Oppenheimer note said Chevron's shelf registration could indicate the company is about to make a big acquisition. The Brean Murray note mentioned three possible acquisitions: National Fuel Gas (NYSE: NFG), Gulfport (NASDAQ: GPOR) and Takisman Energy (NYSE: TLM).
A spokesperson for Chevron said the company declines to comment on new business activities. A National Gas spokesperson was aware of the reports and declined comment. Spokespersons for Gulfport and Talisman were not available for comment.
Chevron closed at $102.50 Wednesday, a loss of 1.80% on higher than average volume.
Posted-In: Long Ideas News Short Ideas Rumors M&A Global After-Hours Center Movers
View Comments and Join the Discussion!